OUR MISSION
Leaving a mark
Artibo is the platform for those who aspire to make a lasting impact. Created for visionary professionals in fields that merge art with work, and for passionate enthusiasts seeking their unique identity. Today is the day to transform your creations into tangible art that ignites emotions and captivates the senses. Let Artibo guide you to leave your mark and stand out from the crowd.
What brought us here…
Many years of experience! Artibo is a renowned brand rooted in Europe's leading photo printing lab, with a worldwide presence. Artibo as a brand is based at one of the most modern photo printing labs in Europe, a lab with a global reach. The combination of advanced printing technologies, bookbinding artistry, and the utmost reverence for paper allows us to create exceptional results that captivate creators.
At Artibo, we take great pride in being a premier printing lab that caters to the artistic and creative needs of our clients. Our specialization lies in four distinct areas, each crafted with precision and attention to detail:
Premium Photo Book Printing: We understand that every picture tells a story, and we are dedicated to bringing your cherished memories to life through beautifully designed photo books. Whether it's a collection of family photos, travel adventures, or special events, we ensure that each book is a true reflection of your unique narrative.
Fine-Art Printing: For artists and photographers seeking the utmost quality in their prints, our fine-art printing services deliver exceptional results. From museum-quality art prints to gallery exhibits, we use state-of-the-art technology and premium materials to showcase your artwork with unrivaled clarity and depth.
Photo-Publishing: At Artibo, we believe that photography is an art form that deserves to be shared with the world. Our photo-publishing services enable photographers and visual storytellers to transform their work into stunning publications. Whether it's a photo magazine, catalogue, or coffee table book, we ensure that your images speak volumes and captivate your audience.
Portfolio Materials: We understand the importance of making a lasting impression in a competitive world. With our expertise in designing portfolio materials, we help professionals from various fields showcase their talents in a way that leaves a lasting impact. From customized portfolios to artistically curated presentation materials, we empower you to stand out and make a powerful statement about your work.
Discover Your Distinctive Identity
We offer productive space dedicated to enthusiasts, creators and educators, allowing them to freely express their creativity. We support activities that aim at promoting best practices of the art of presentation and printing, we show the potential hidden in technologies, we transfer knowledge related to photography, presentation, self-publishing, printing, design, and portfolio creation. We inspire, support and teach the art of leaving a mark...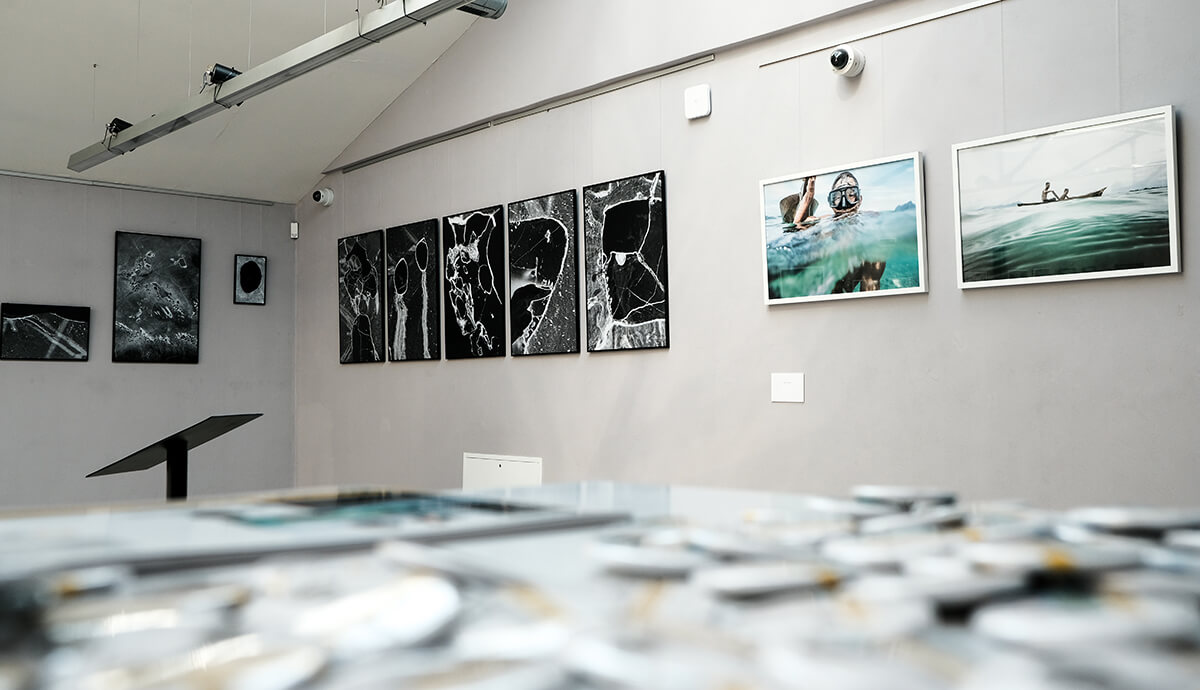 No risk... and that's it
With our support, publishing your photo book will be easier than you ever thought. We will be with you at every stage - we will provide you with unique software, knowledge and experience as well as great potential hidden in our products - beautiful in form, with excellent visual and technical parameters. The kind you expect to show your story and to leave your mark ... Our photo books have unique designs, minimalistic forms and extremely attractive prices. They were created in your image and likeness.
Here for you
You will experience multi-dimensional accessibility when designing with us. Here's what we have for you:
access to products previously intended only for professionals,
access to a platform that offers the authors all the tools necessary to finalise the book design and printing process,
printing from just one piece,
dostępność ekonomiczną, brak barier finansowych – konkurencyjną cenę, która ostatecznie przekona Cię do działania. To jest ten dzień.
Inspire us with your story!
For more details contact us by email: info@artibo.com