20x28" Wall Calendar
Available sizes: 20x28 inch landscape and portrait layout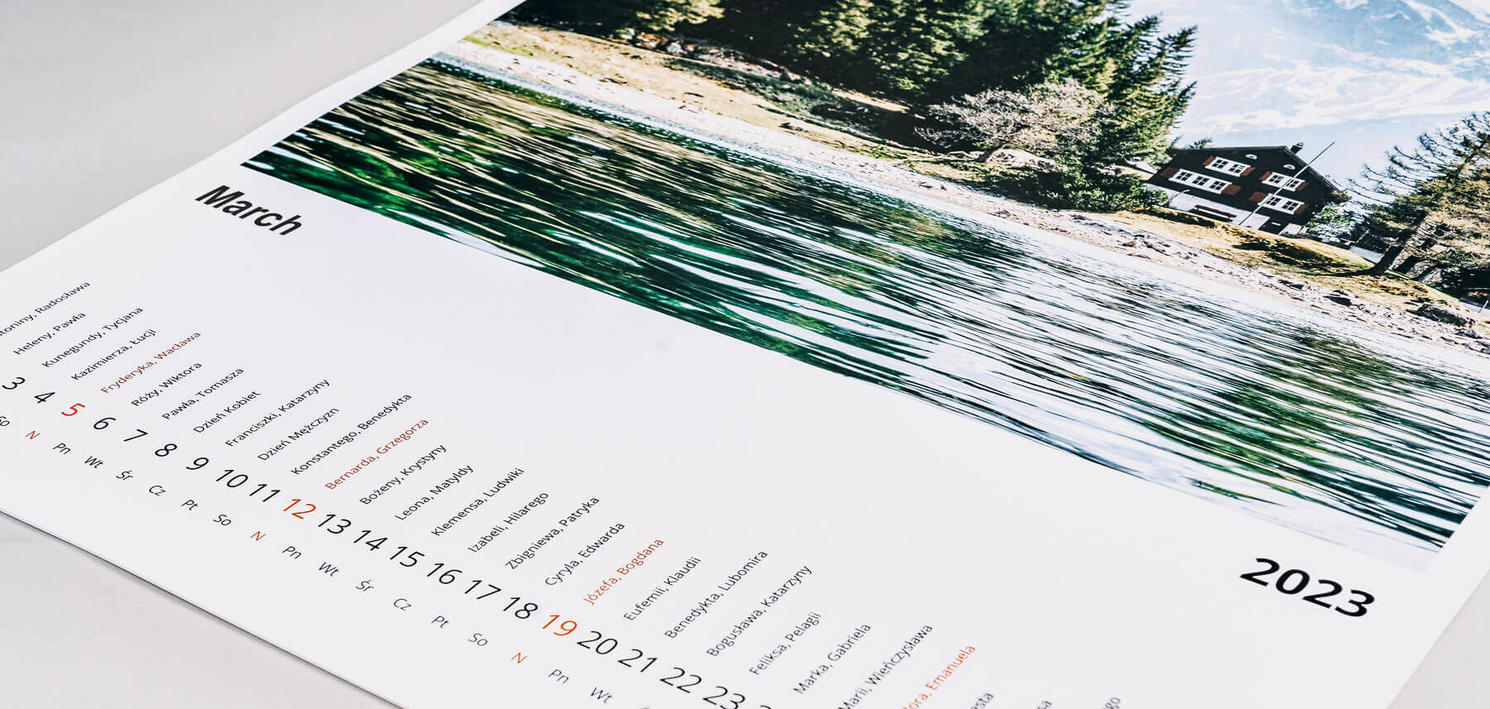 Personalize the way you want - start your calendar from any month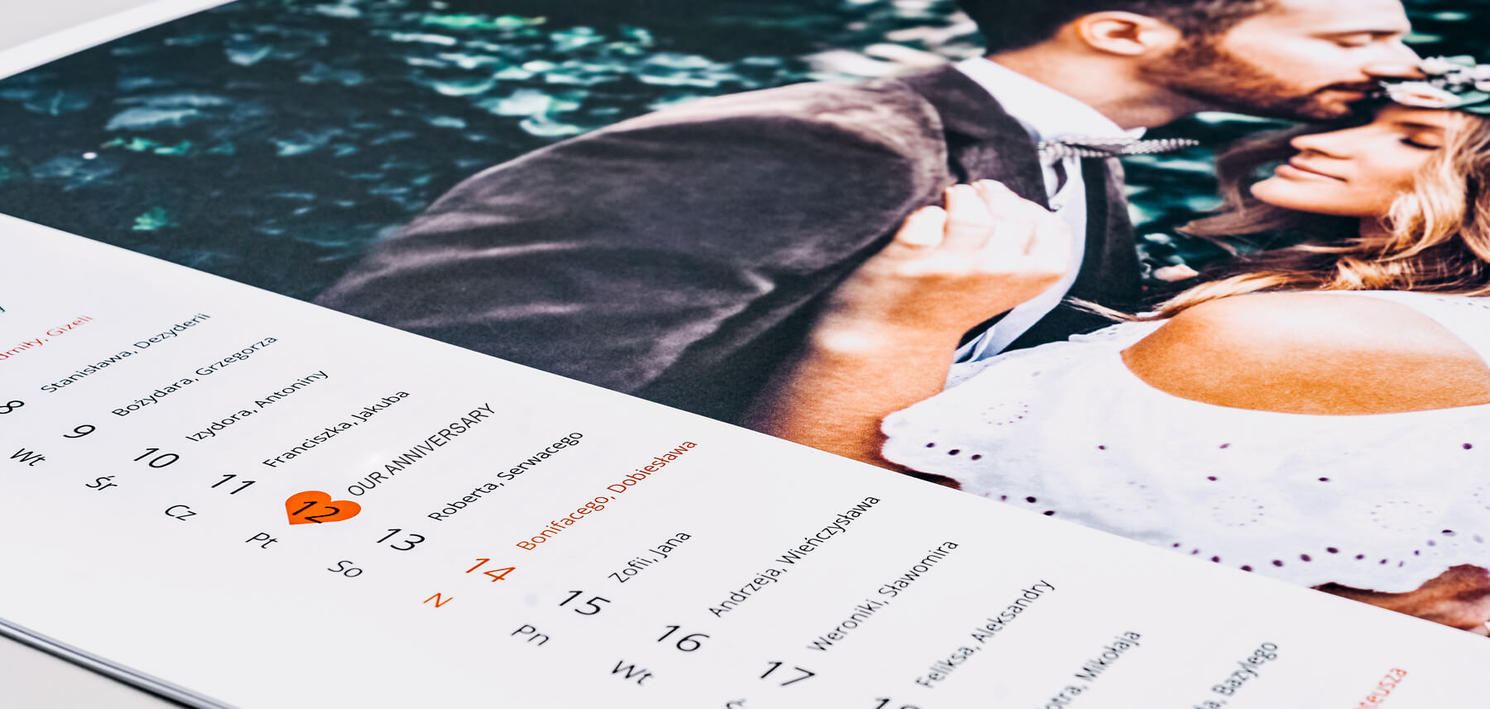 Custom event tagging available so you never forget birthdays and anniversaries again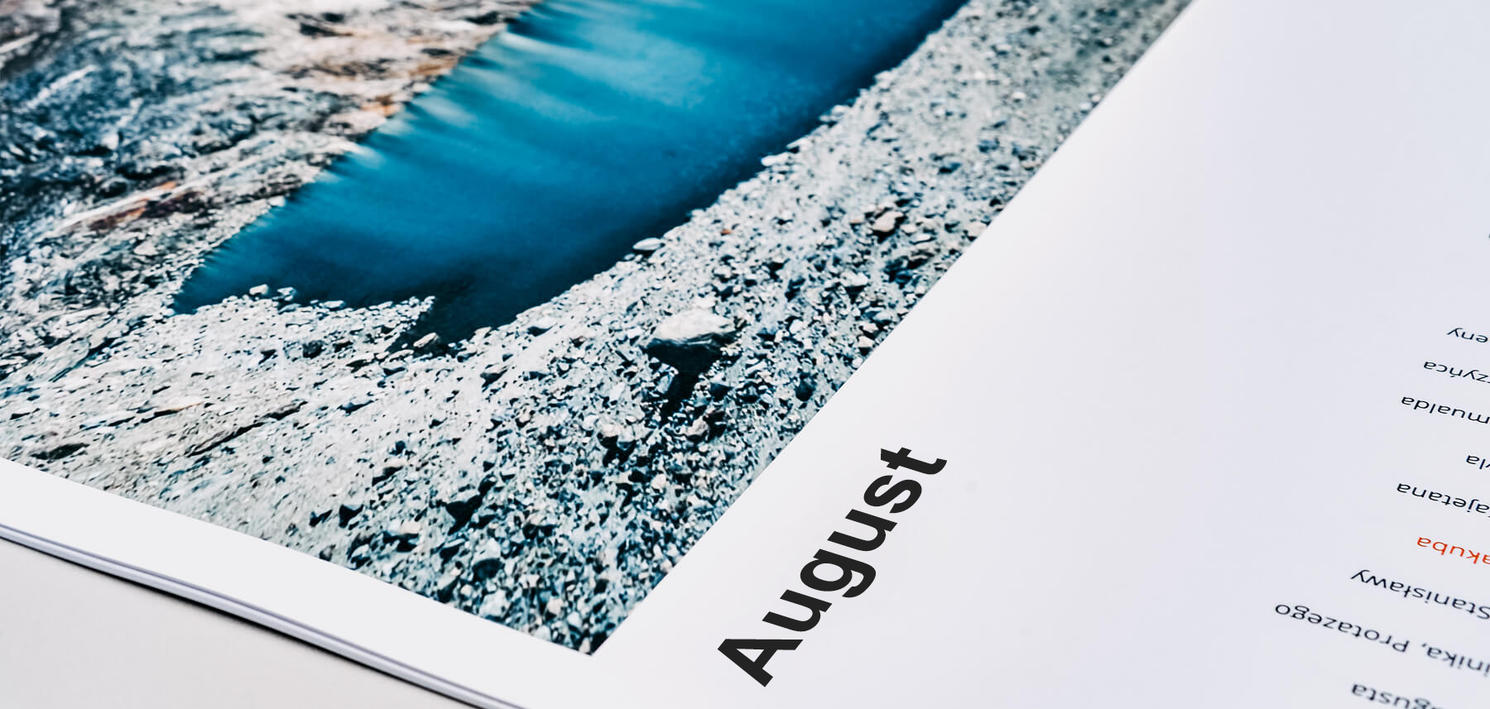 Designed to display your best photos in the best possible way, printed on uncoated fine art papers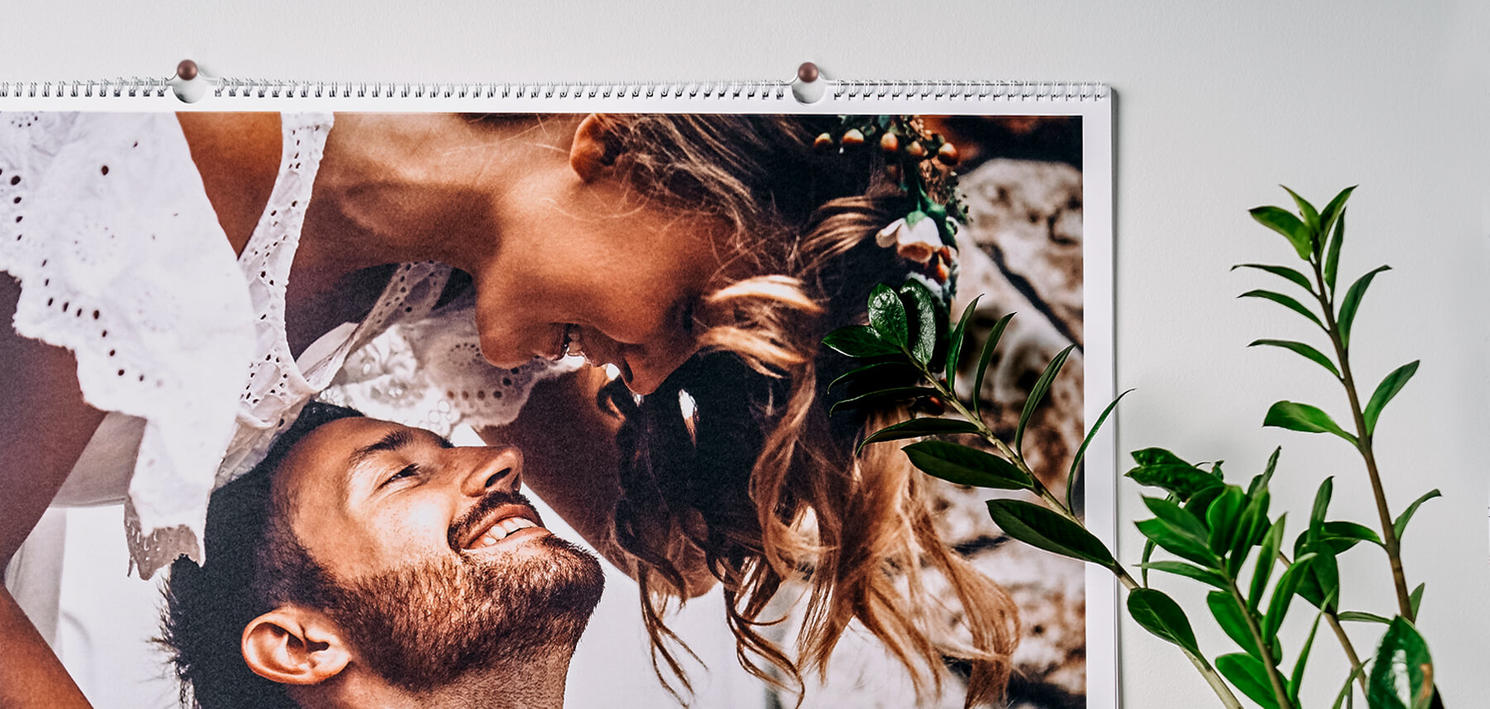 Solid built calendar, ready to be hung on the wall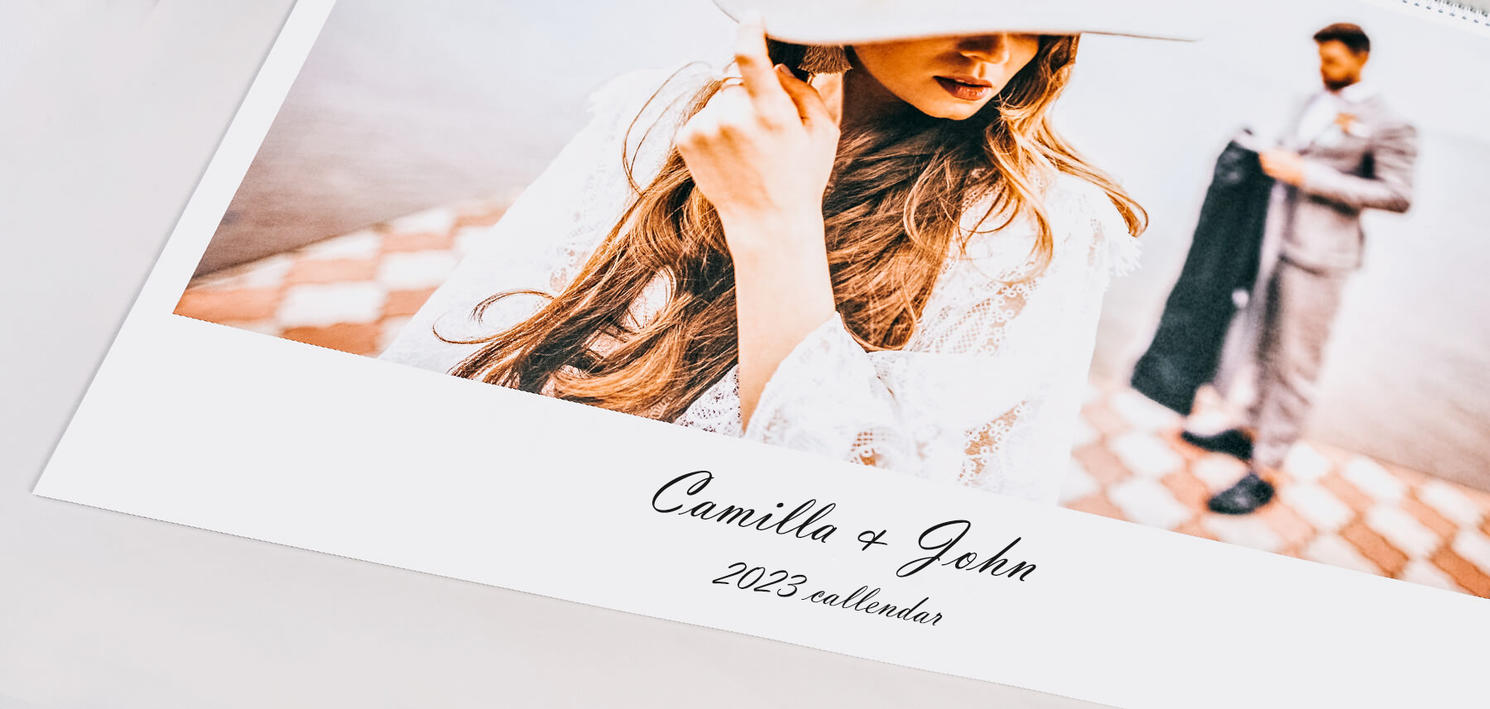 Create a truly personalised gift by adding a special dedication on the front page
Large format calendar - made to impress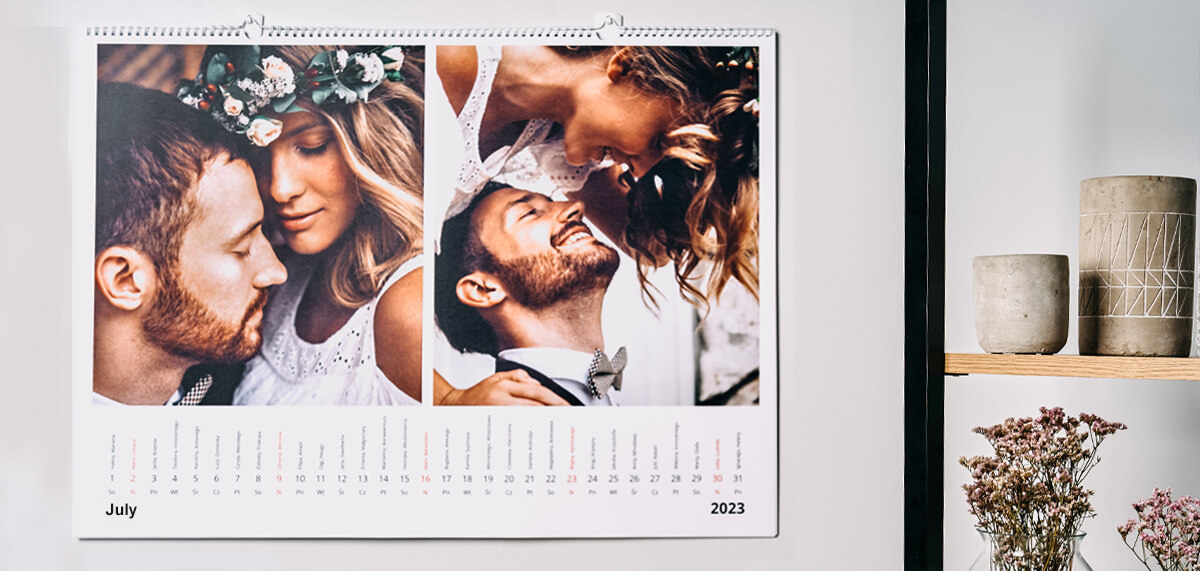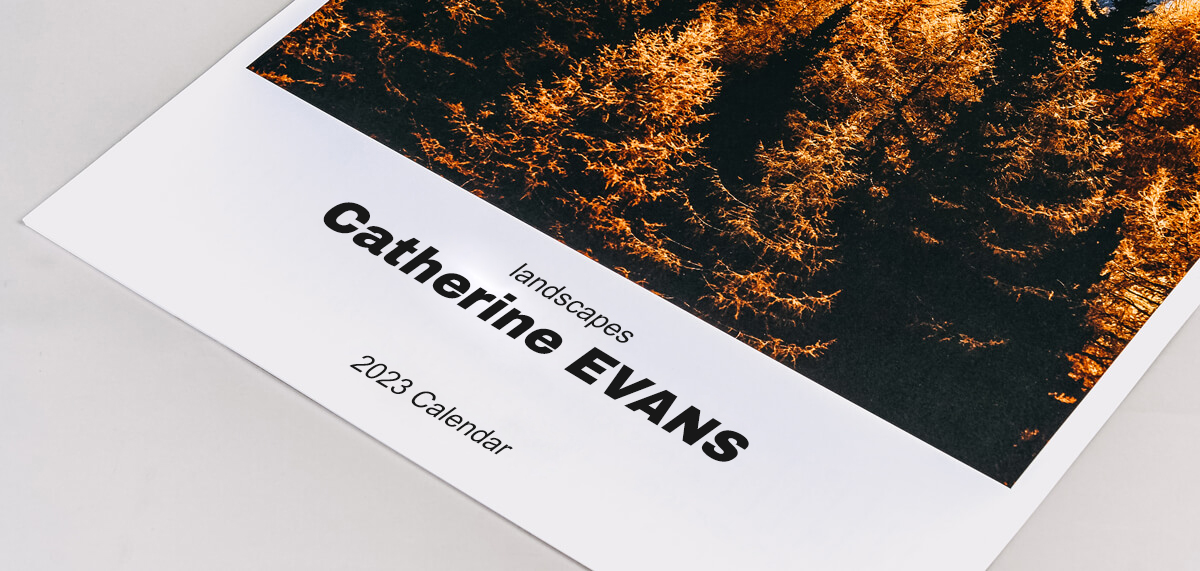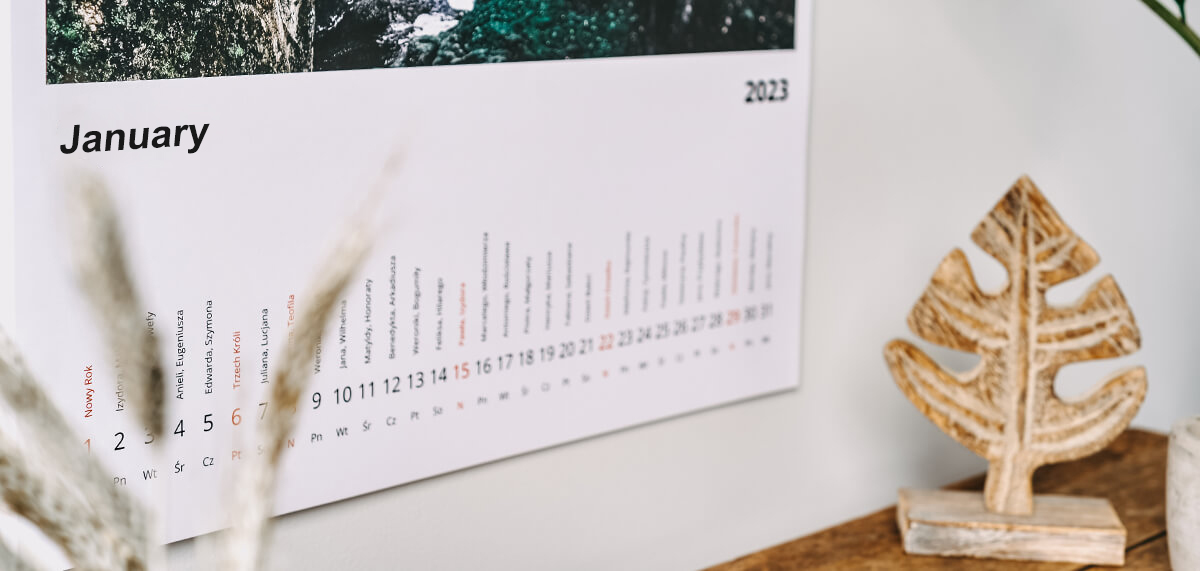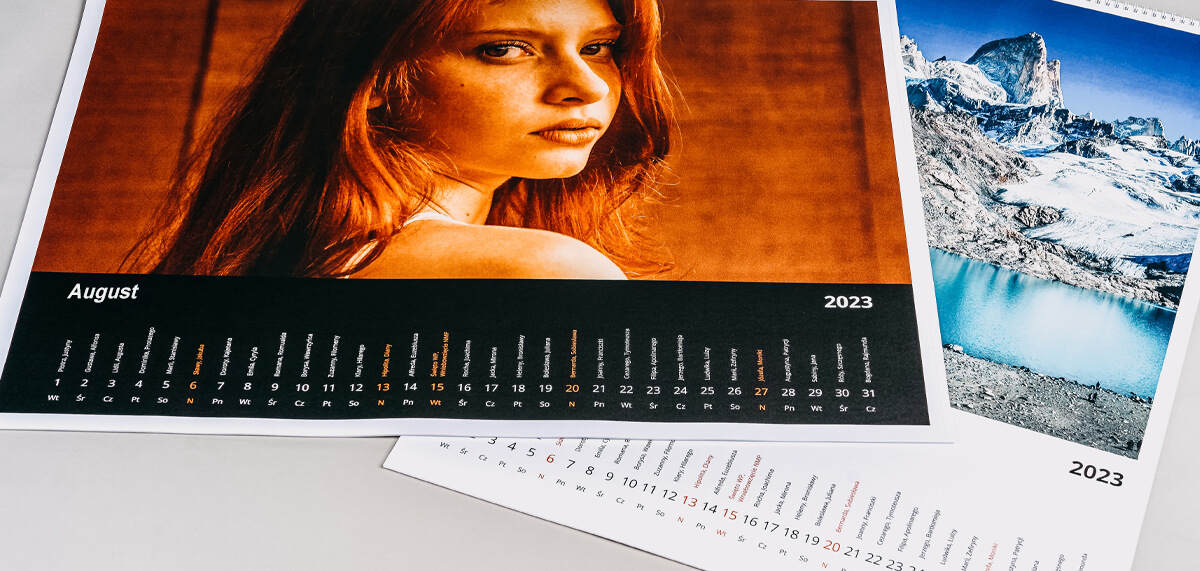 Personalised Premium calendar
This is a one-of-a-kind calendar; for those who want to make something special out of a regular item.
Large-size prints and quality matte photo paper are the main features of this premium calendar. It is a perfect choice for displaying your special images, graphics or projects.
Premium calendar - big scale for a bigger impression
The 20x28inch calendar format is a poster size where the main emphasis is on the exposure of images. The entire calendar consists of 12 cards and a cover page. Maximum photo space and a minimalist calendar are great ways to draw attention to the image yet make it a very useful everyday item.
Photo calendars and photo paper, not only for photographers
The paper used in the production of our premium calendar is characterised by a smooth, matte surface and a snow-white colour. It is eco-friendly, uncoated paper with a very natural feel. The heavyweight paper makes the pages fleshy and stiff, and the calendar itself is solid in construction. This high-quality substrate is printed on a modern photo printer, guaranteeing perfect reproduction of details and colours. So our calendar is essentially a photographic print on fine art paper - a beautiful and not-so-small piece of work that you can use to present your projects and your favourite photos.
Online design made simple
Design a calendar based on our stylish templates, or order a calendar entirely designed by you.
You can personalise the calendar by starting it from any month of the year and by marking your special dates.
I. How to place an order?
Only registered and logged in users can place an order.
Personalize your product and add to cart.
Choose calendar size and then click add to cart.
Select the option "Design Project Online" in your cart.
After selecting the 'Design Project Online' option, you will be redirected to our Online Designer.
Designing calendars in the Online Designer.
The Online Creator is a simple tool that allows you to design a calendar in a quick way. Use ready-made layouts, add descriptions and import photos from many sources.
GOOD TO KNOW! You can save your project at any time and come back to it when you have time. The design will be available in the basket on your account for 60 days from the last edition.
Check your project and order.
Make sure the project is correct, then save it and add to cart. In the basket, select the product, choose the delivery option, enter the shipping address and pay for the order.
Important! Calendars cannot be shipped with other products. To ensure maximum safety of shipping, we always pack and ship them in separate packages.
Check also:
Time of order fulfillment = production time + delivery.
Production time:

5 business days.
The production time of our photo calendars is usually 5 working days.
Delivery time:

2-6 business days.
The delivery time is counted from the moment the package is picked up by the courier from our company. Then the shipment takes 6 business days. The shipment status can be monitored based on the tracking number sent to the customer via email.
Delivery costs:
From - 9.99 GBP
The countries to which we send our photo products and the cost of delivery can be found here.
Payment:
We use a secure online card payment gateway.
Check also: