Wooden photo stand
Minimalistic photo stand made of natural wood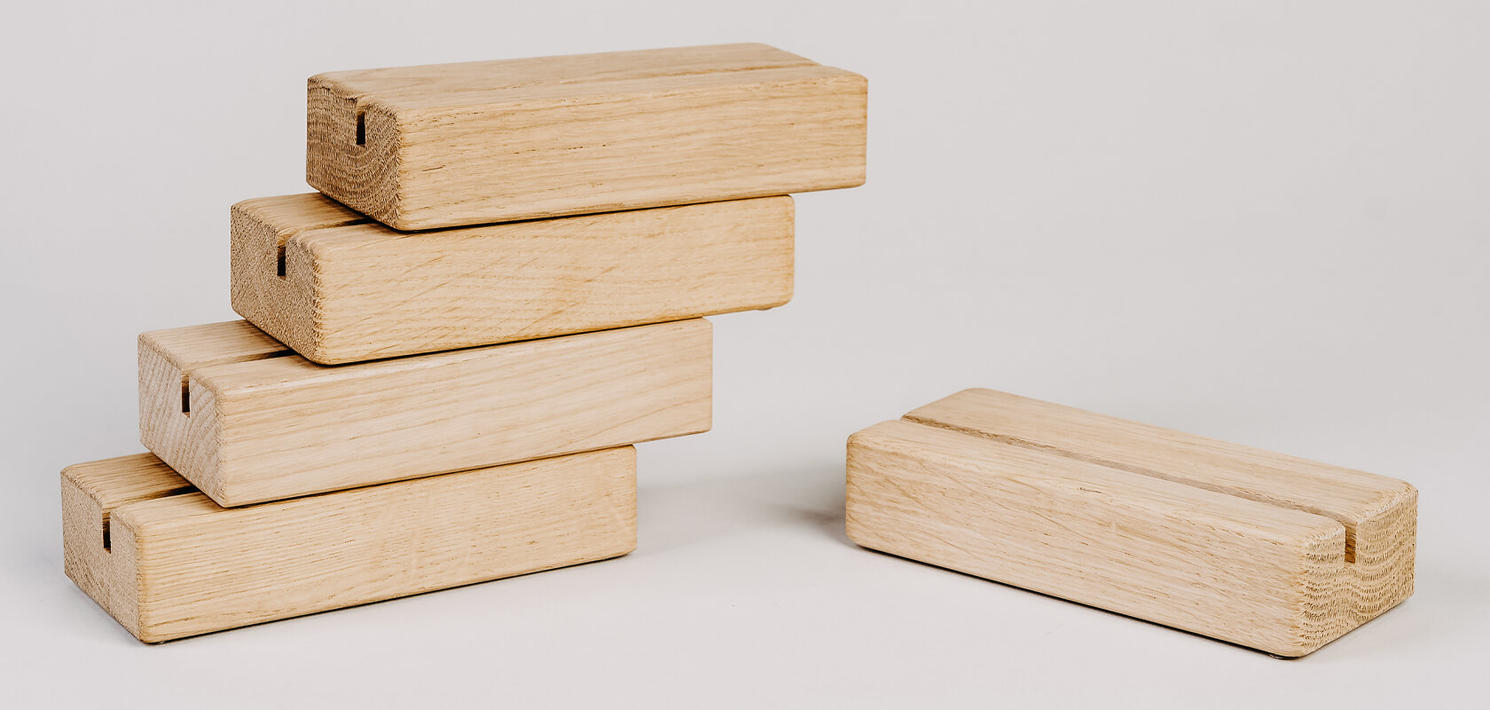 Photo Stand size: 34x68x152mm.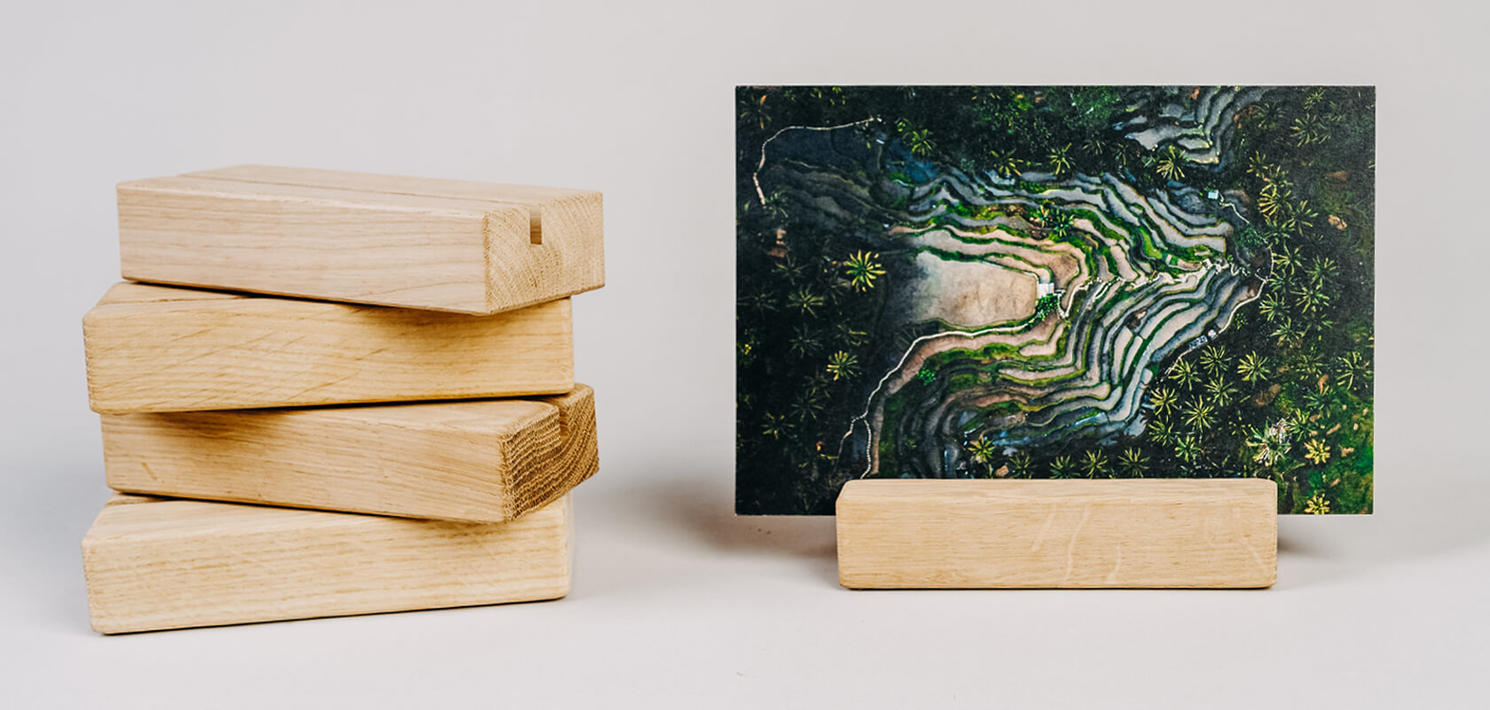 Made of uncoated natural oak wood.
Display photos in portrait or landscape orientation.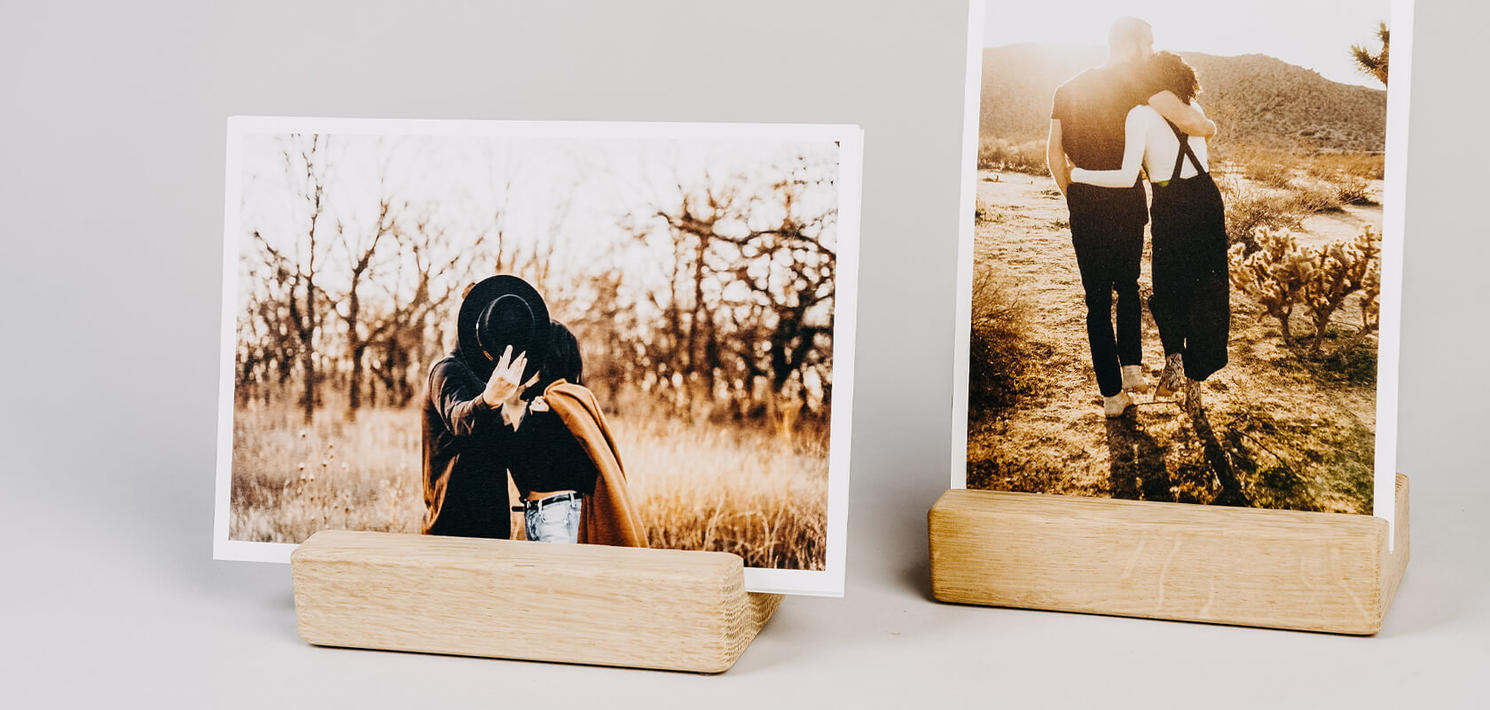 Perfect to use with our Signature Art Matte Prints.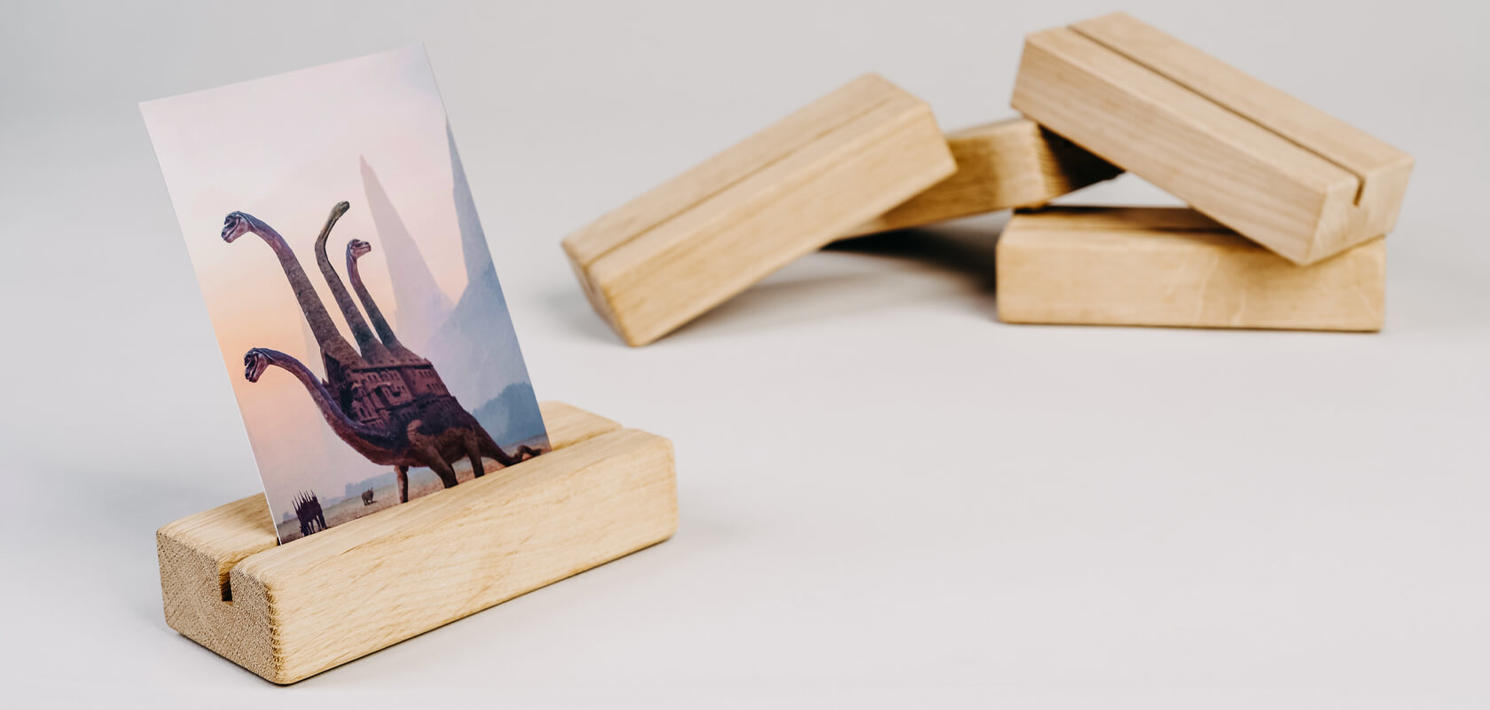 Great to present your Postcard portfolio.
| Format | Cena produktu: |
| --- | --- |
| 1.5x2.5x6" | 8€ / 7£ |
Photo stand - keep an eye on beauty
Keep eye contact with the images of your loved ones or create a collection of important memories. Good moments are worth keeping an eye on. You will do it in great style with a photo stand from Artibo. A small thing and it will make you feel warm around your heart and around you.
Photo stand - live in comfort
The photo stand is the quintessence of simplicity - tame minimalism and the essence of the hygge style. A noble raw material - non-impregnated oak wood with rounded edges builds a compact body in which the paintings look great. The photo stand has dimensions of 34x68x152 mm, which makes it perfect for presenting Art Matte Prints, but also Postcards from the Artibo collection. The photo stand allows you to set the image in landscape and portrait orientation. The shape of the photo stand makes it look great alone, but also looks great in multiples. It all depends on you and your vision of beauty. The photo stand fits into any interior - home and office.
I. How to place an order?
Only registered and logged in user can place an order.
Add the product to the cart.
Go to the cart or order matching Signature Art Mat Prints.
The photo stand looks great with Signature Art Matte Prints and Postcards. Add one of those products to the cart or skip this step and go to the cart.
Complete Your Order.
In the shopping cart select the product, select the delivery option, enter the shipping address and pay for the order.
Check also:
Time of order fulfillment = production time + delivery.
Production time:

4-7 business days.
The production time of our photo products is usually 5 working days.
Delivery time:

2-6 business days.
The delivery time is counted from the moment the package is picked up by the courier from our company. Then the shipment takes 6 business days. The shipment status can be monitored based on the tracking number sent to the customer via email.
Delivery costs:
From - 9.99EUR.
The countries to which we send our photo products and the cost of delivery can be found here.
Check also: