Photo Holder size: 34x68x152mm.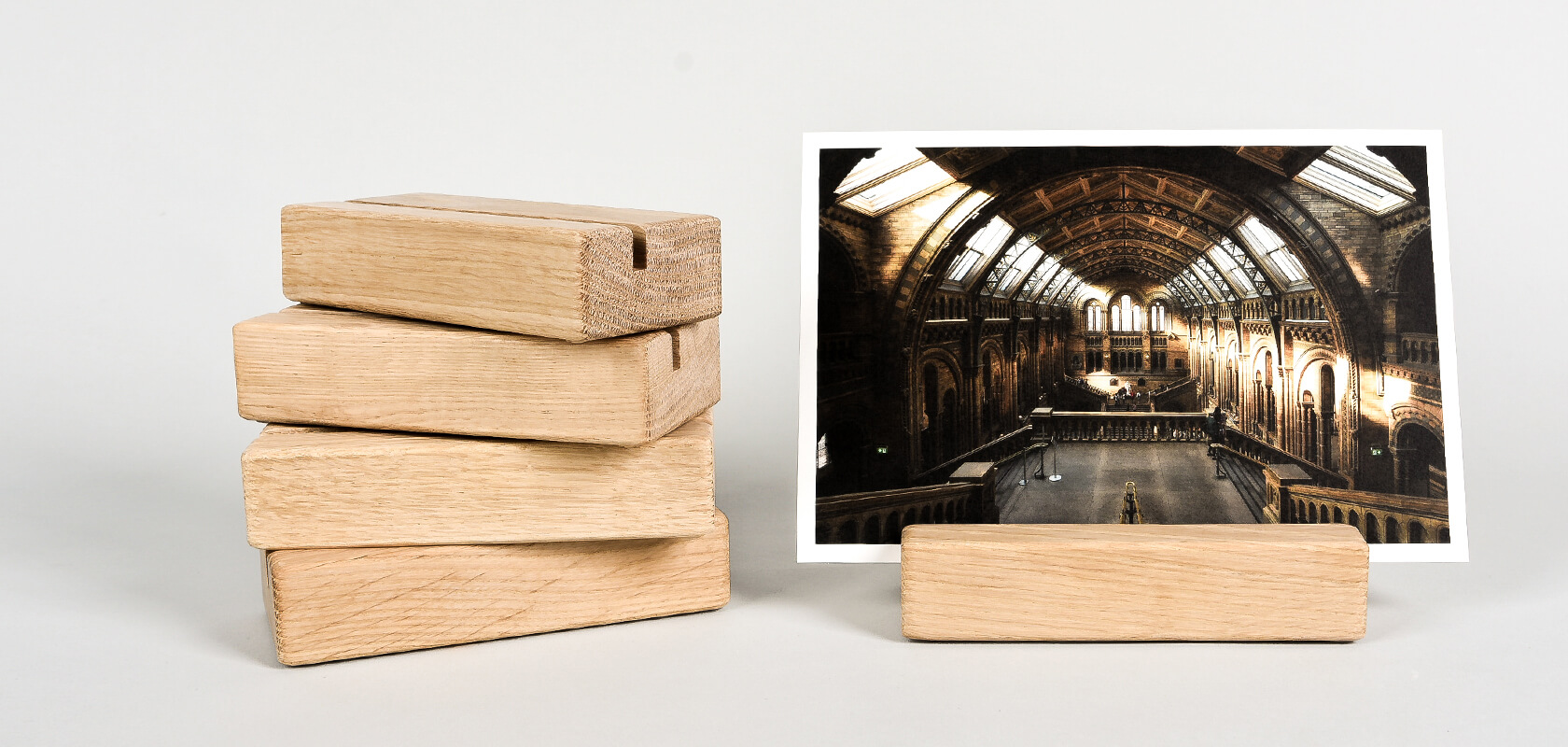 Made of uncoated natural oak wood.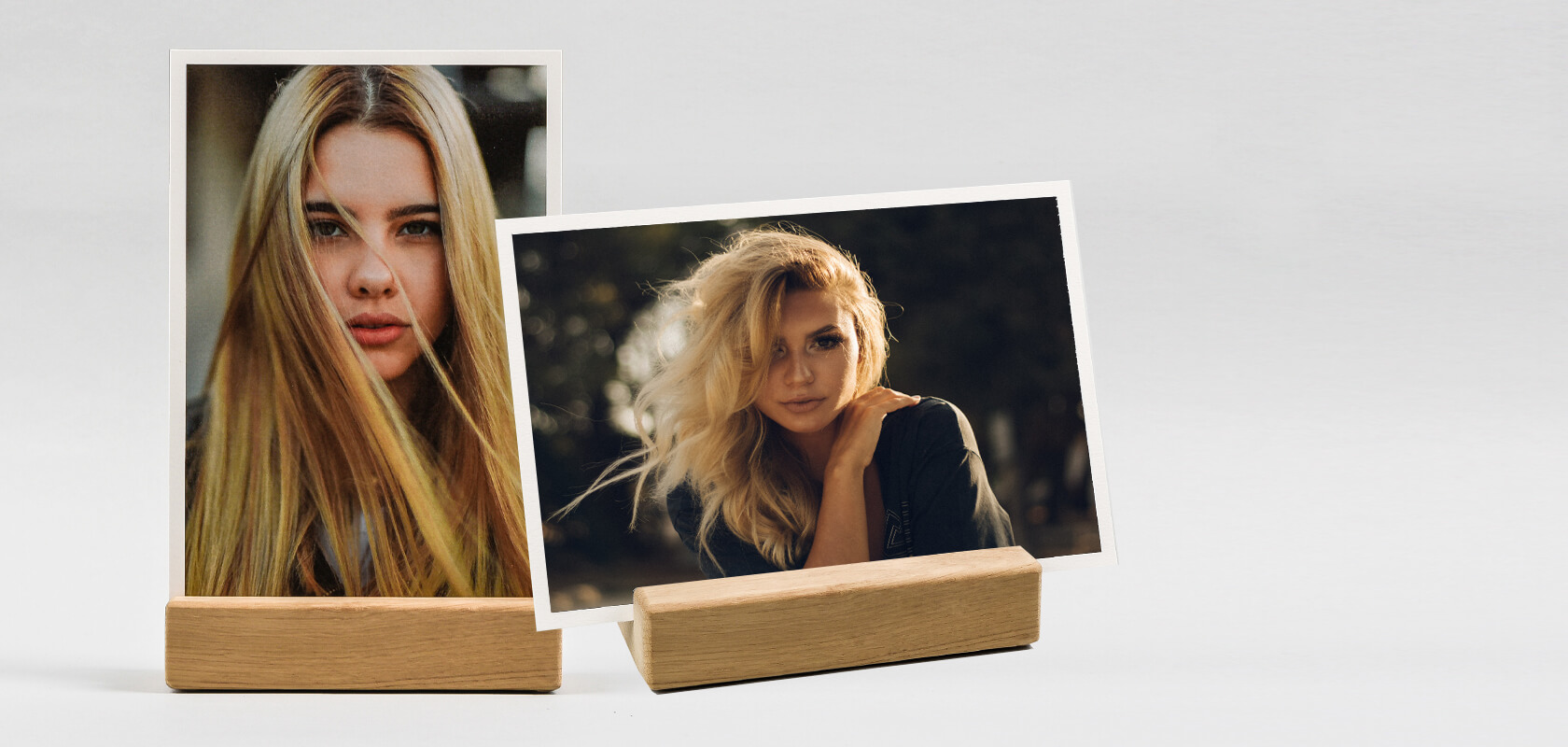 Display photos in portrait or landscape orientation.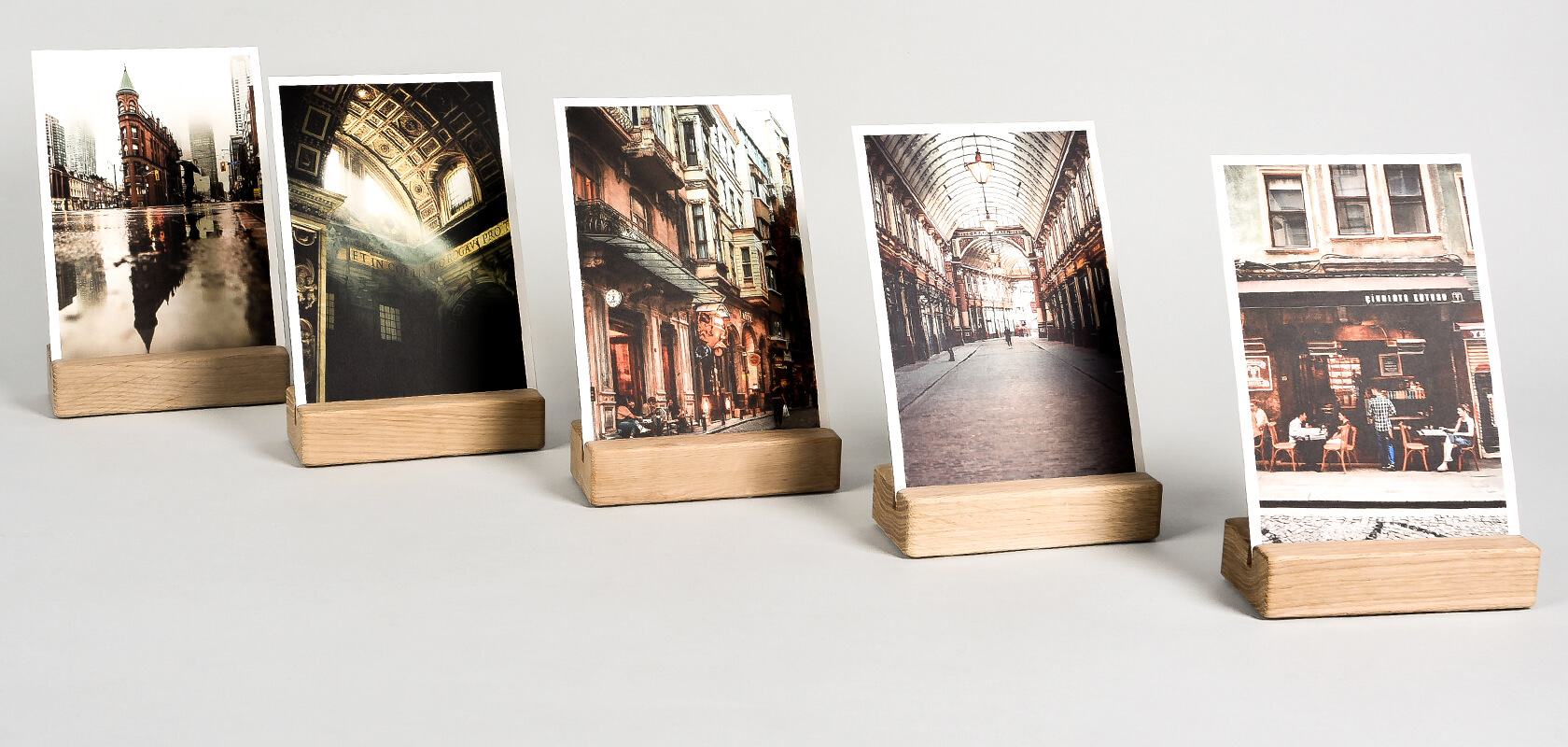 Perfect to use with our Signature Art Mat Prints.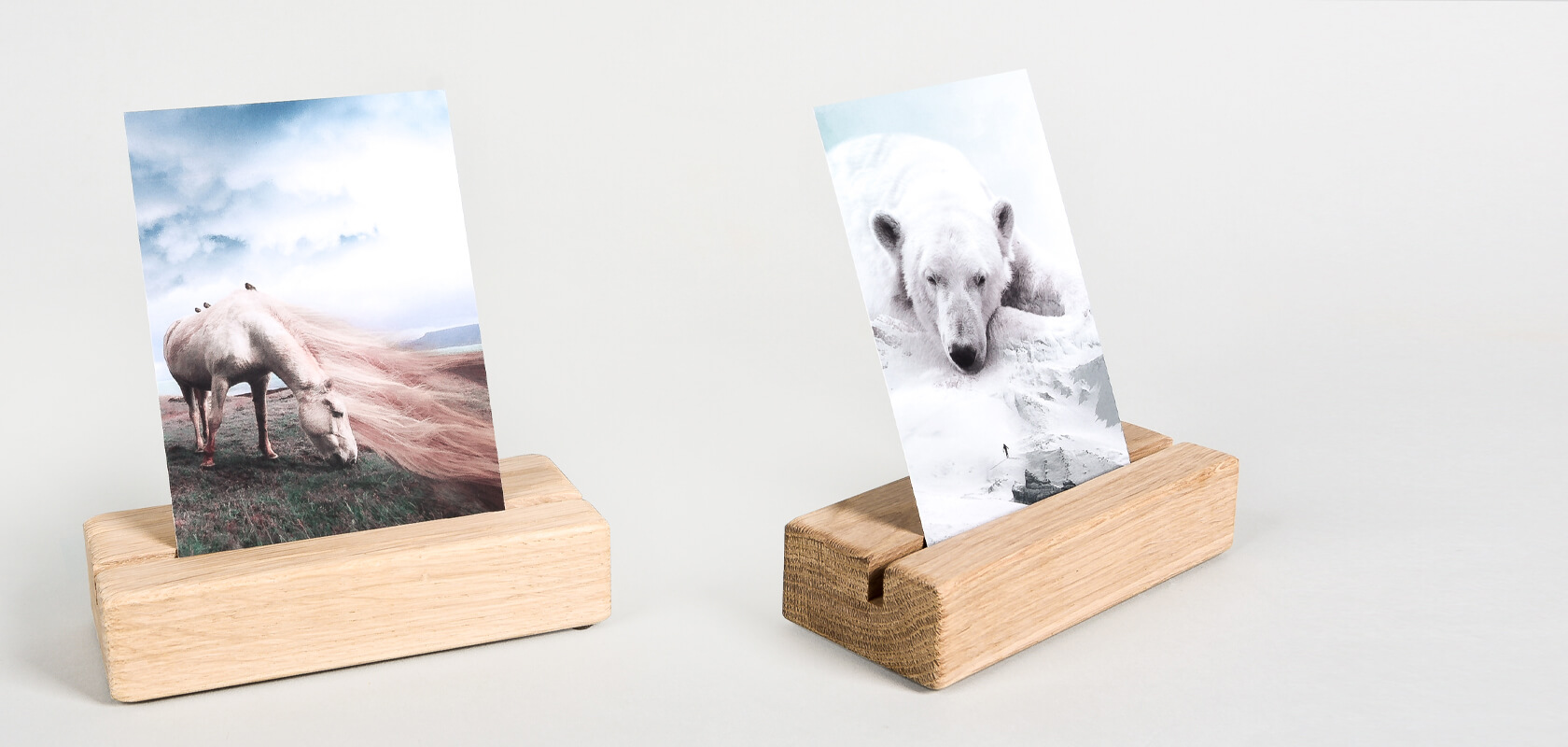 Great to present your Postcard portfolio.
I. How to place an order?
Only registered and logged in user can place an order.
Add the product to the cart.
Go to the cart or order matching Signature Art Mat Prints.
The photo stand looks great with Signature Art Matte Prints and Postcards. Add one of those products to the cart or skip this step and go to the cart.
Complete Your Order.
In the shopping cart select the product, select the delivery option, enter the shipping address and pay for the order.
Check also:
Order execution time = order production time + shipping.
Production time:

4-5 business days.
The standard production time for our photo products is 4-5 business days.
Delivery time:

3-6 business days.
The delivery time is counted from the moment the package is picked up by the courier from the printing house. Delivery time depends on the country of destination and shipping method. It takes 2 to 6 business days.
The shipment status can be monitored based on the tracking number sent to the customer's email.
Payment:
We use a secure online payment gateway. Payments are commission-free.
Check also: