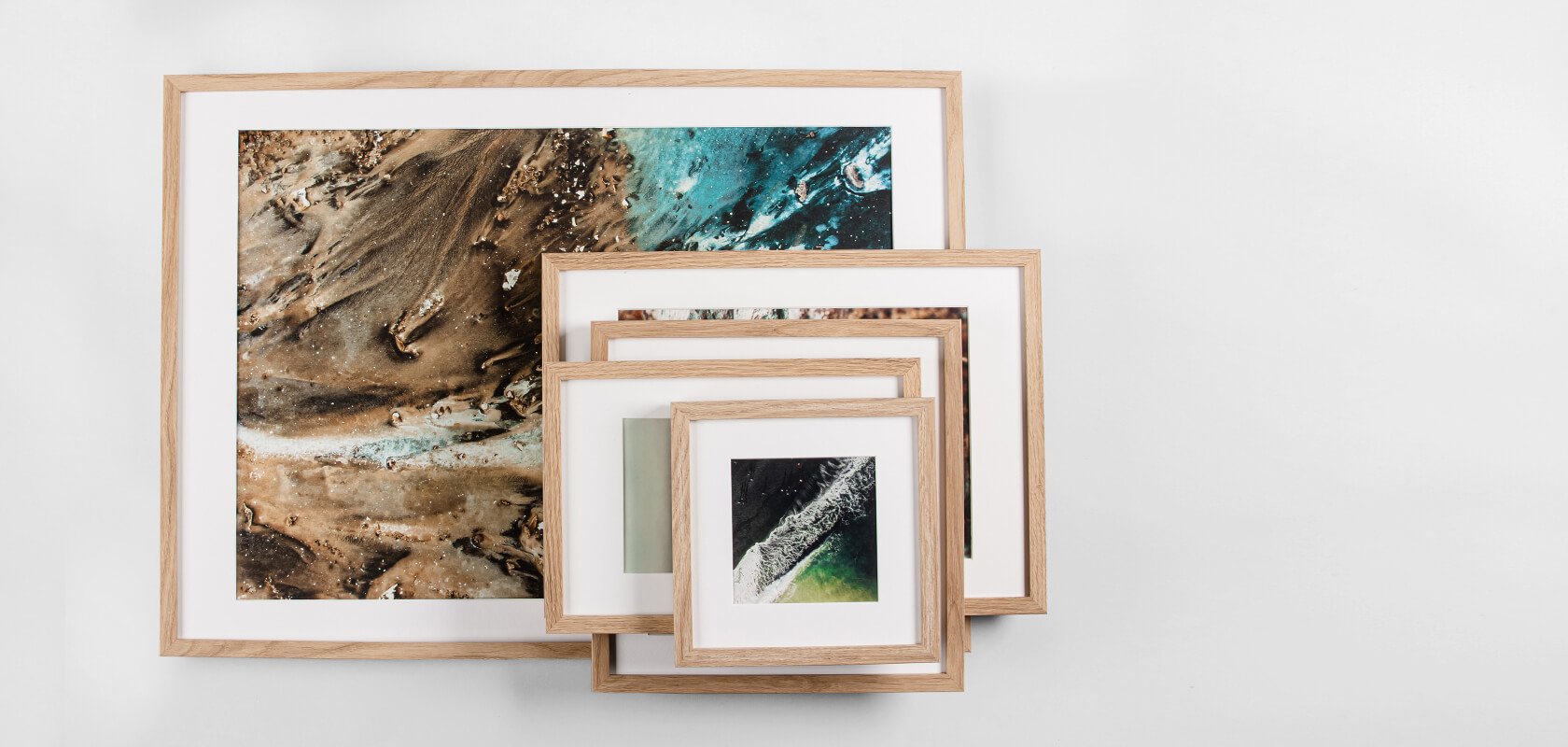 Available in 5 standard sizes.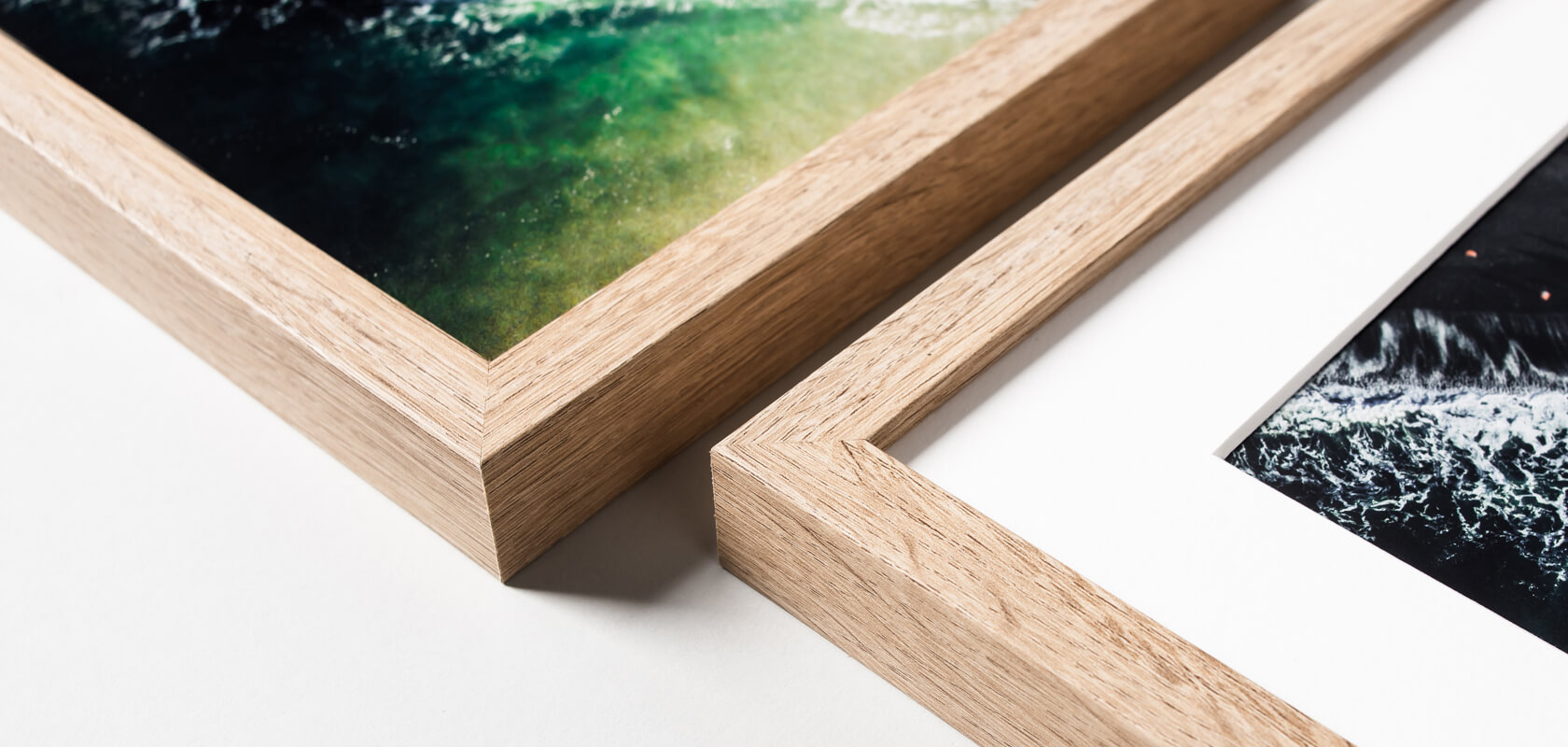 Minimalist design: high-quality print mounted on a rigid board, framed in an elegant frame with the passe-partout option.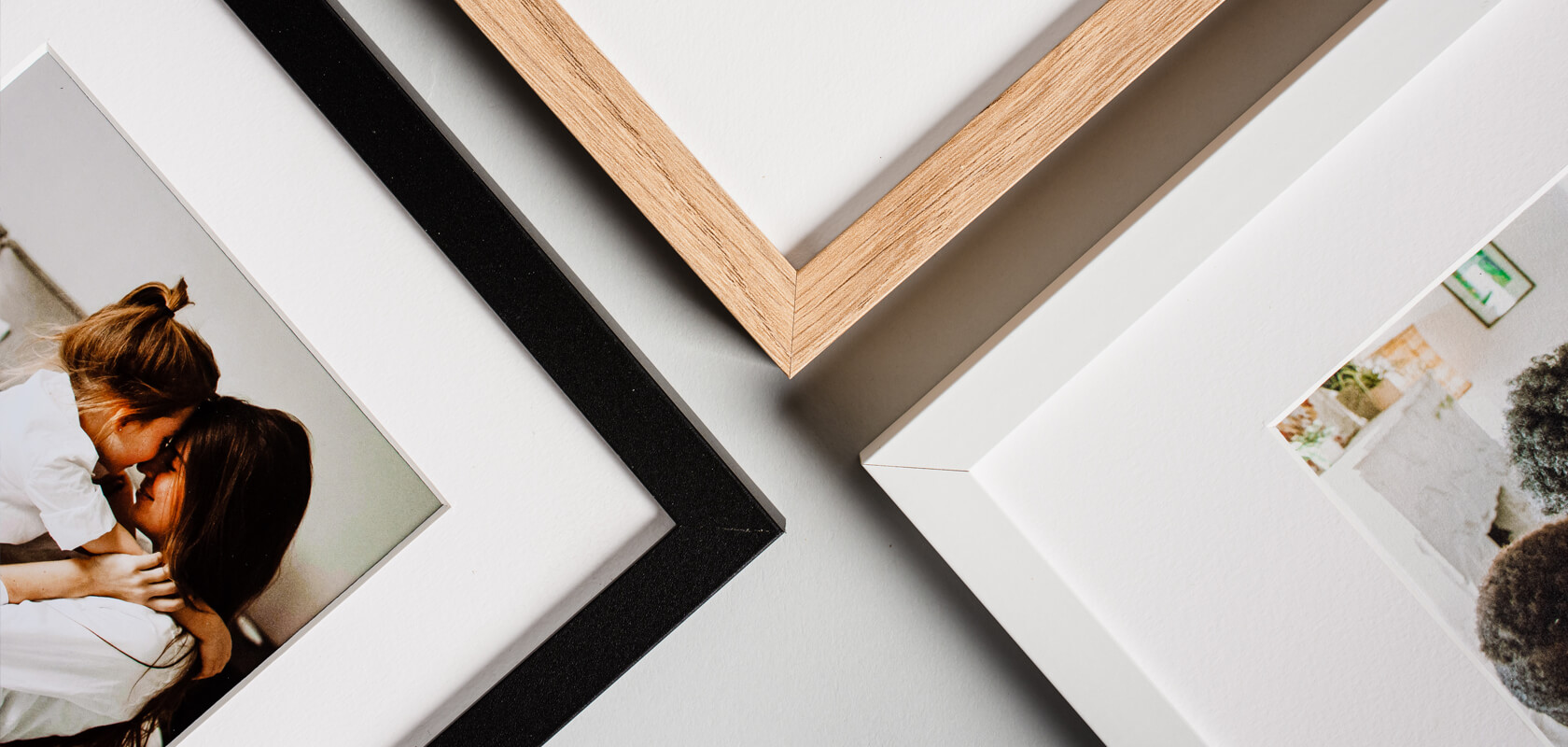 The frame is available in three colour options: black matt, white matt or oak.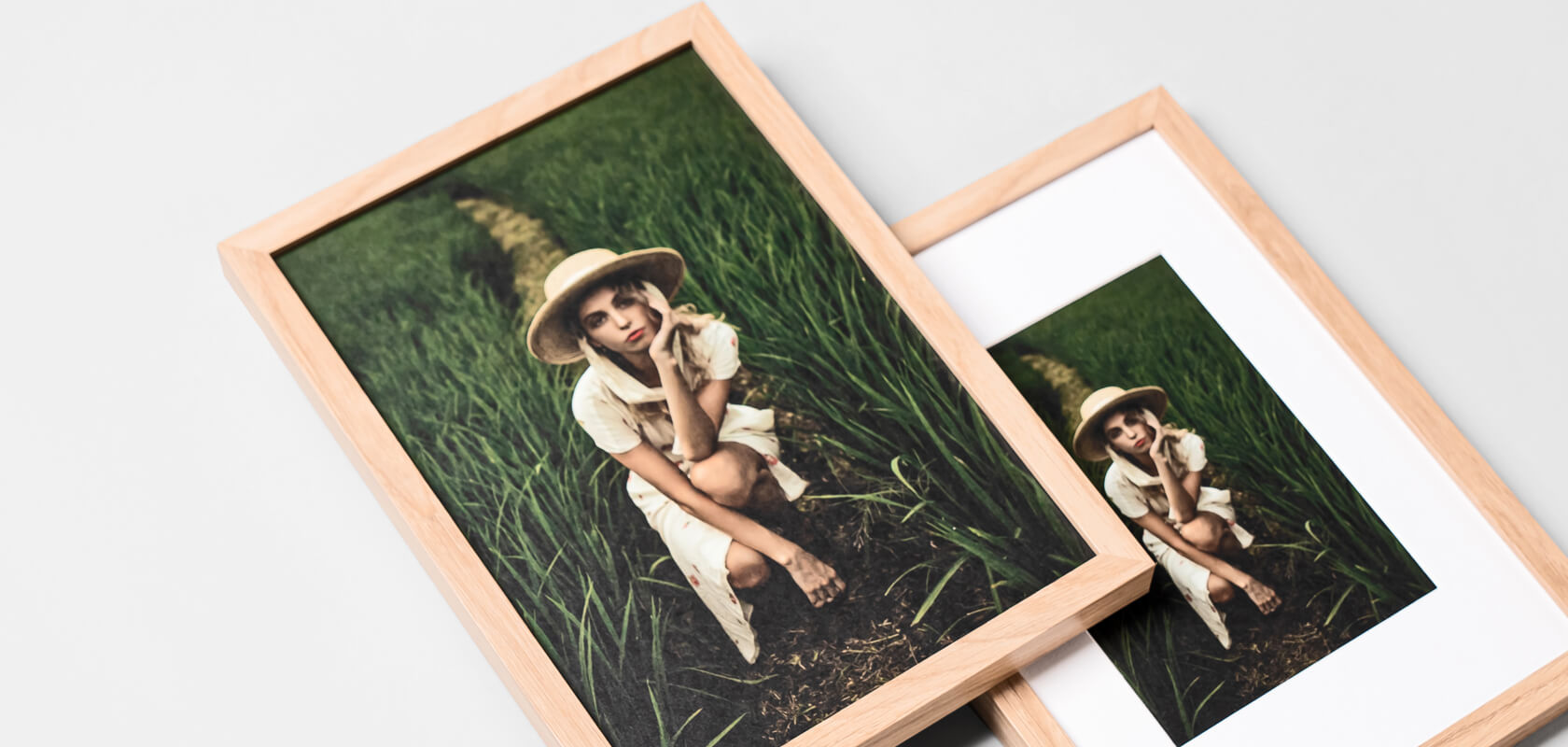 An option of additional design element in the form of a white passe-partout.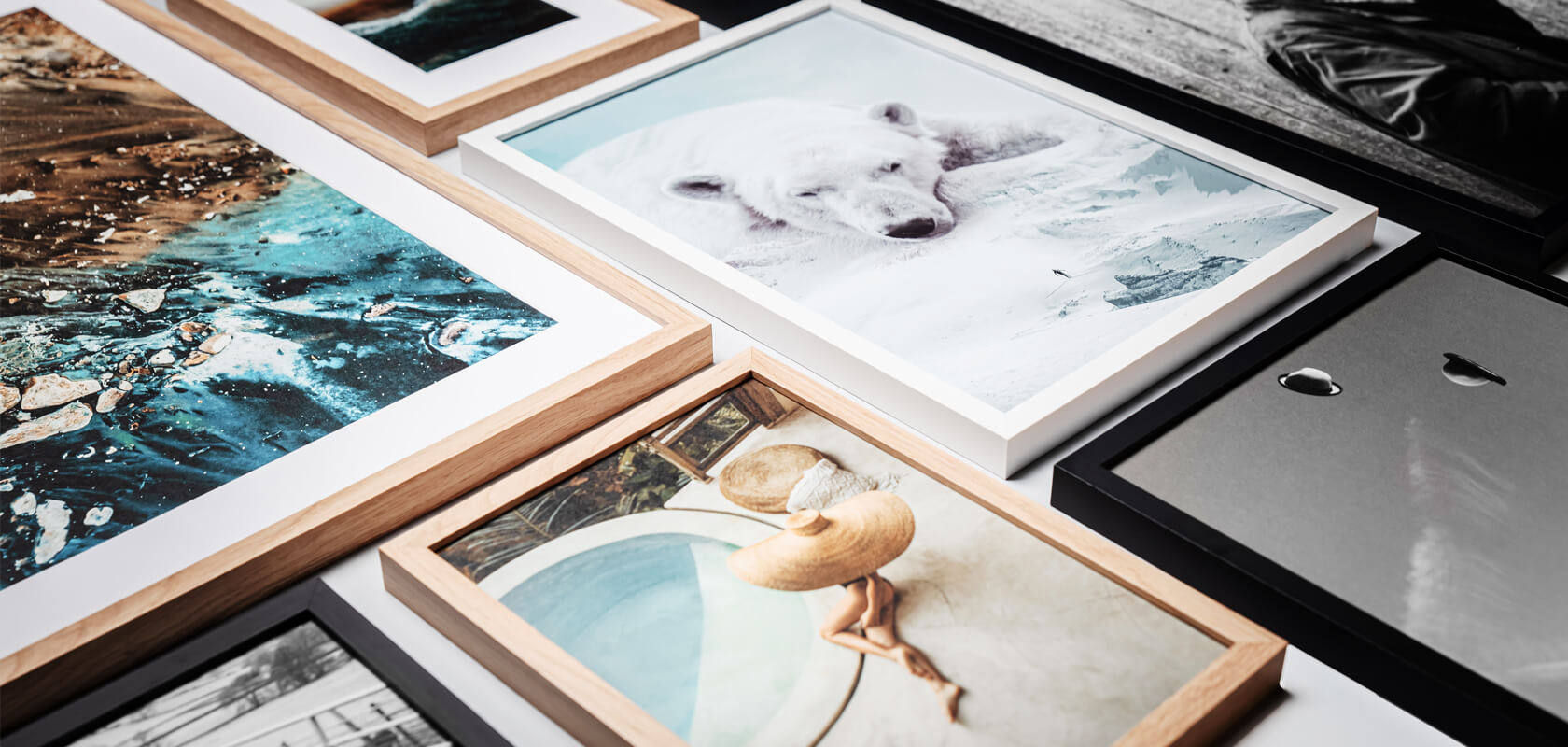 High-quality photo prints on archival, acid-free papers.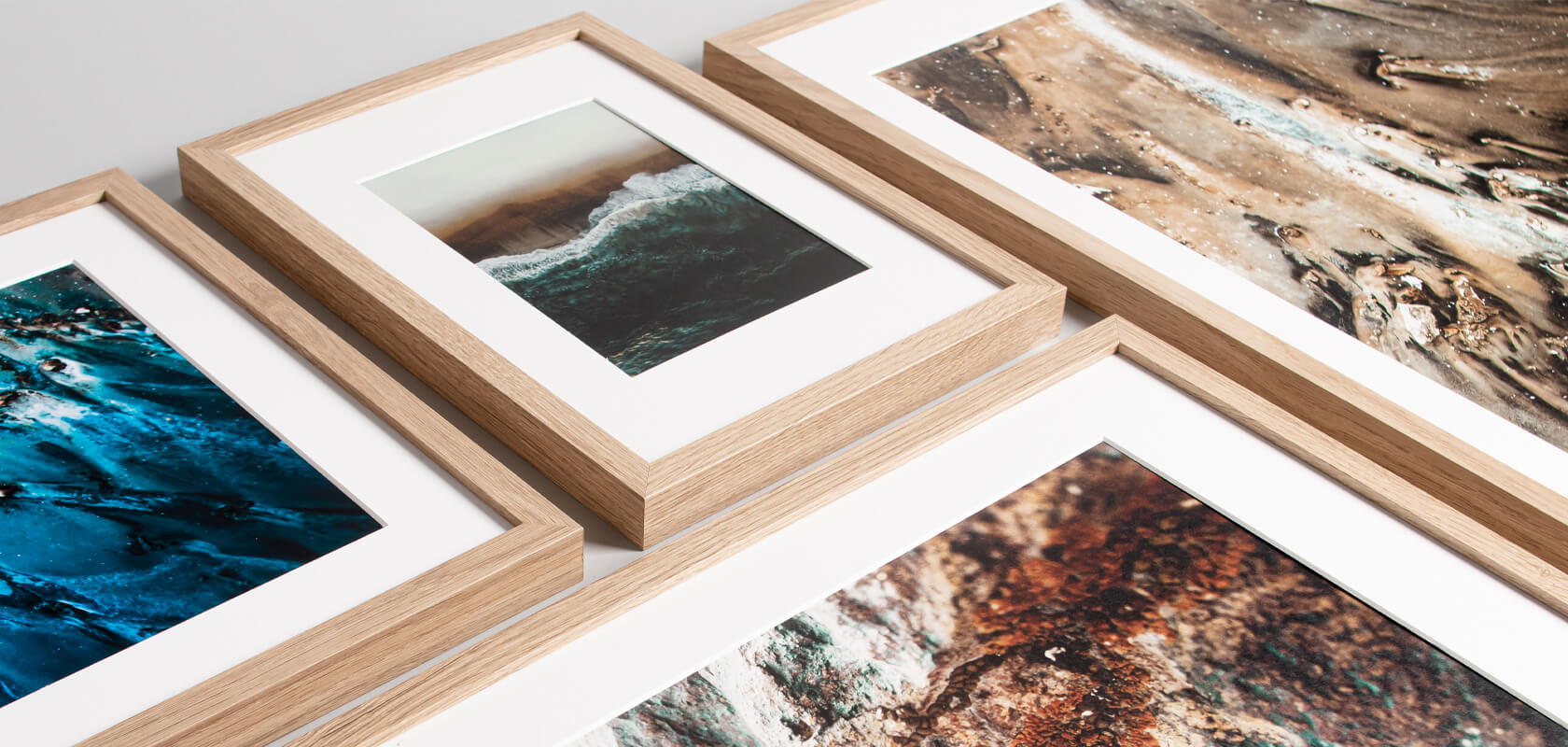 Certified, eco-friendly materials.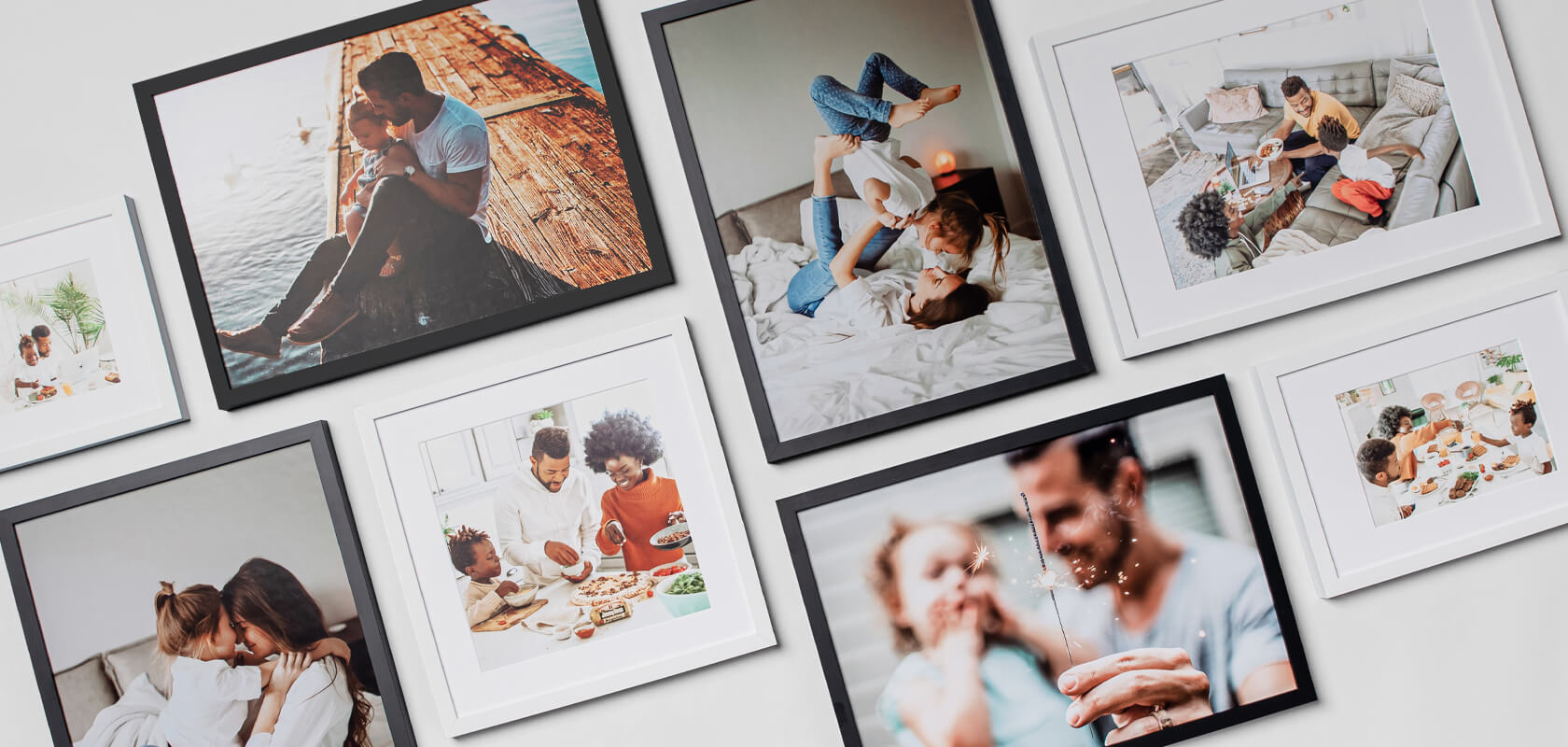 We offer digital printing on Mohawk Eggshell paper or inkjet printing on Canon Satin paper.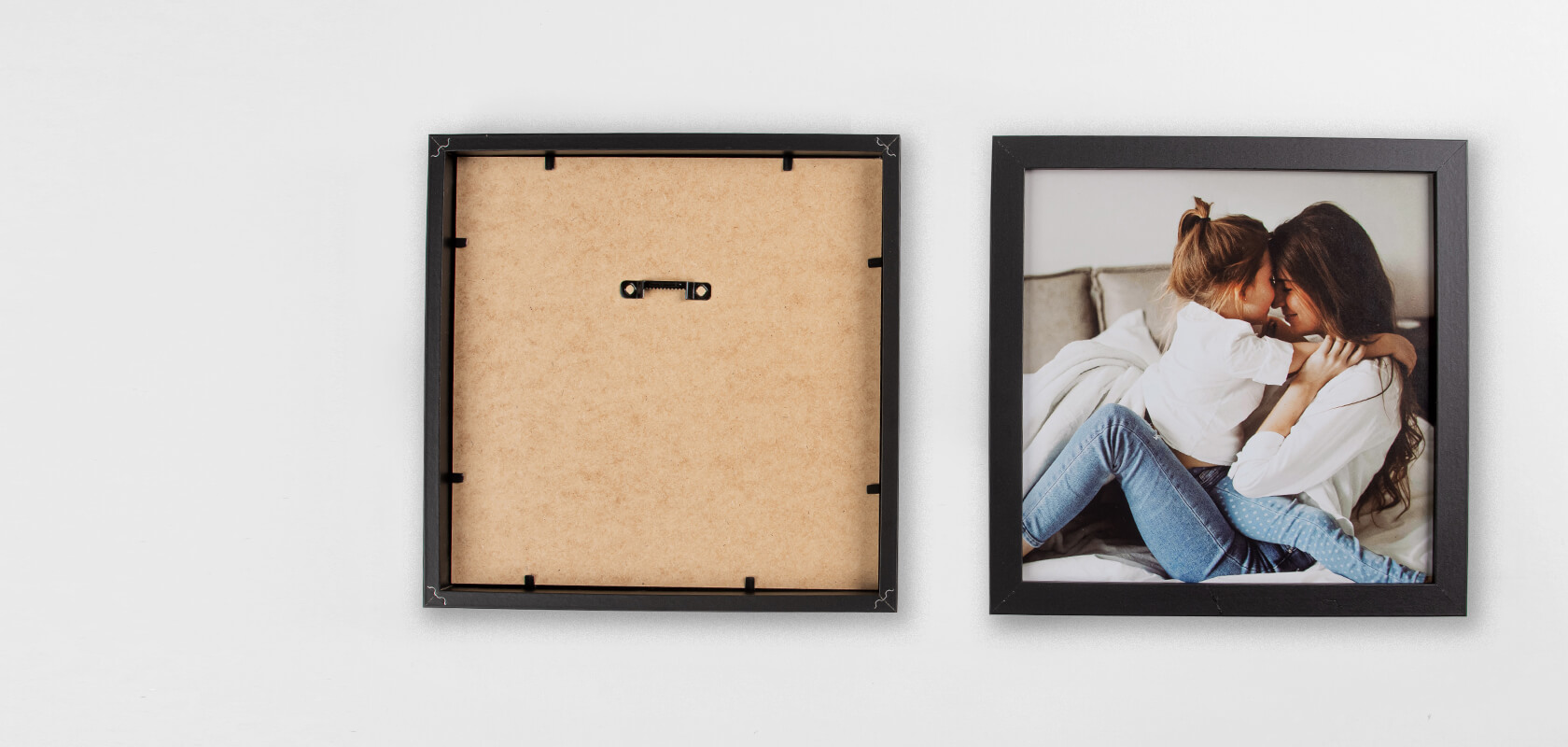 Professional look, ready-to-hang product.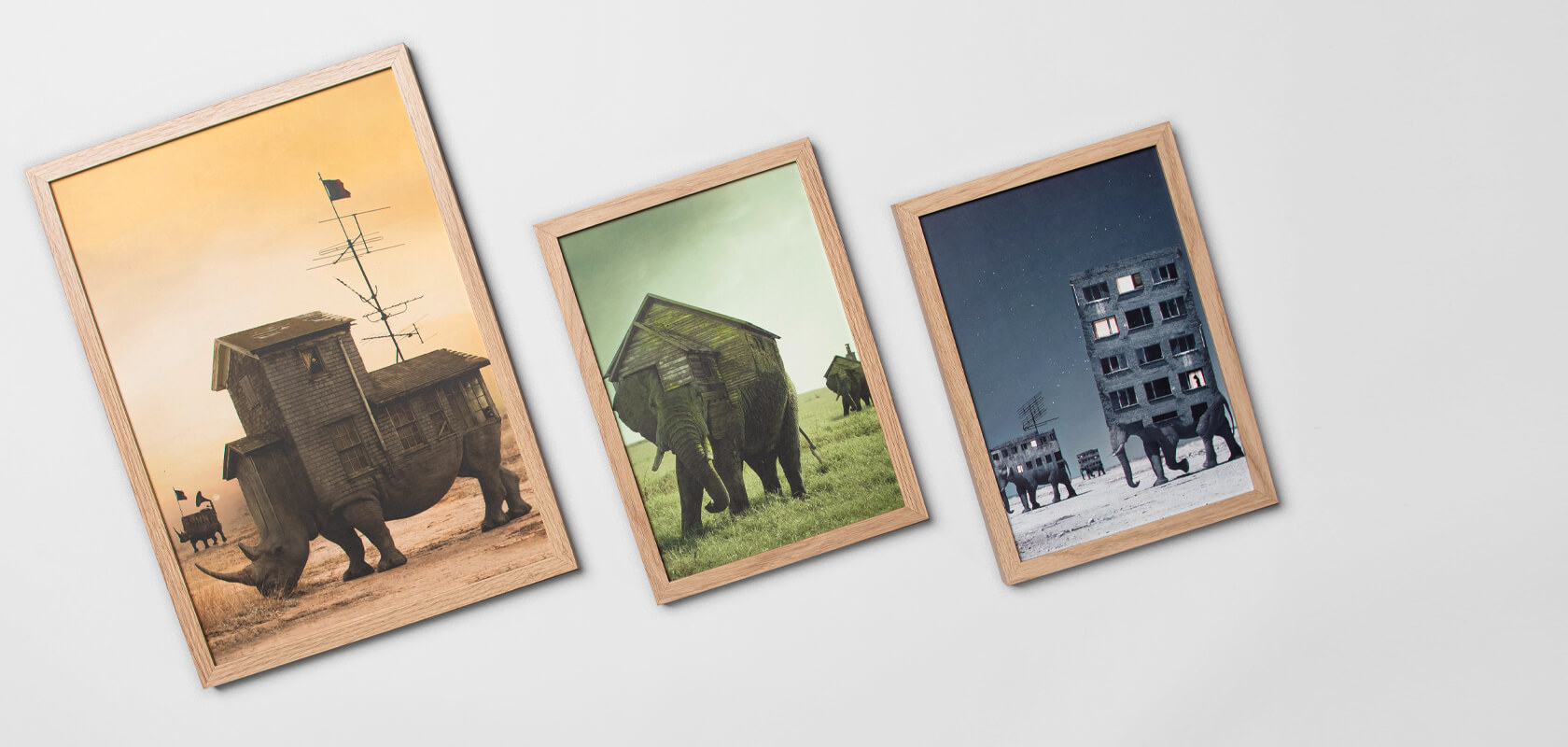 Simple online ordering.
I. How to place an order?
Only registered and logged in users can place an order.
IMPORTANT! Wall Art  products cannot be shipped together with other products such as prints and books. To increase security of shipped wall arts we always ship them separately.  Thus, products from this category must be ordered separately.
1. Personalise your wall art and add to the cart.
Choose wall art size, select paper type and colour of the frame, and decide whether you wish to have a passe-partout. Eventually add to cart.
2.

In the cart click on "Design Project Online".
After selecting the 'Design Project Online' option, you will be redirected to our Online Designer.
3.

Designing in the Online Designer.
Use ready-made templates, add text, import photos from many sources to design your artwork even more efficiently.
IMPORTANT! You can save your Project at any time to continue the designing later on. The Project will be available on your account  in the cart for 60 days from the last edition.
4.

Double-check your Project and Order.
Make sure everything is correct, then save your Project and add to cart. In the cart, select the product, select the delivery option, enter the shipping address and pay for the order.
Check also:
>> Customer Service Contact - order information
II. Production and shipping time
Order execution time = production + shipping.
Production time: 7 business days.
The production time for this product is 7 working days.
Shipping time: 2-6 business days, depending on a country of destination.
The shipping time is counted from the moment the package is picked up by the courier from the printing house. Shipments to the UK are usually delivered within 3-4 business days, and 2-6 business days to other EU countries. The shipment status can be monitored based on the tracking number sent to the customer's email.
Delivery Costs:
Framed Prints delivery cost depends on the destination country.
Payment:
We use a secure online card payment gateway.
1. Sizes:
Framed Prints are available in five different sizes: 20x20cm, 21x30cm, 30x30cm, 30x45cm and 50x70cm.
2. Papers:
Mohawk Eggshell
Our flagship paper: matte, off-white and with a characteristic texture of an eggshell, perfect for any artistic use.
Canon Satin
High quality semi-gloss photographic paper with a delicate satin coat. Ensures exceptionally toned down colour reproduction.
IMPORTANT! Framed Print in size 50x70cm available printed on Mohawk Eggshell paper only.
3. Technology:
HP Indigo digital printing - Mohawk Eggshell paper.
Canon DreamLabo 5000 inkjet printing - Canon Satin paper.
4. Additional information:
The front of the product:
Quality print with images reproduced in the finest detail, with an option of passe-partout made of an acid-free, museum card.
Stylish frame in one of the three colour options available: black matte, white matte and oak.
The rear of the frame:
There is a single board mounted at the back with a metal fixing. Hanger is placed on the back of the product - one in square products, and two in rectangular products, which enables vertical / horizontal  orientation.
The product does not include any additional materials necessary for wall mounting, i.e. hooks / screws.