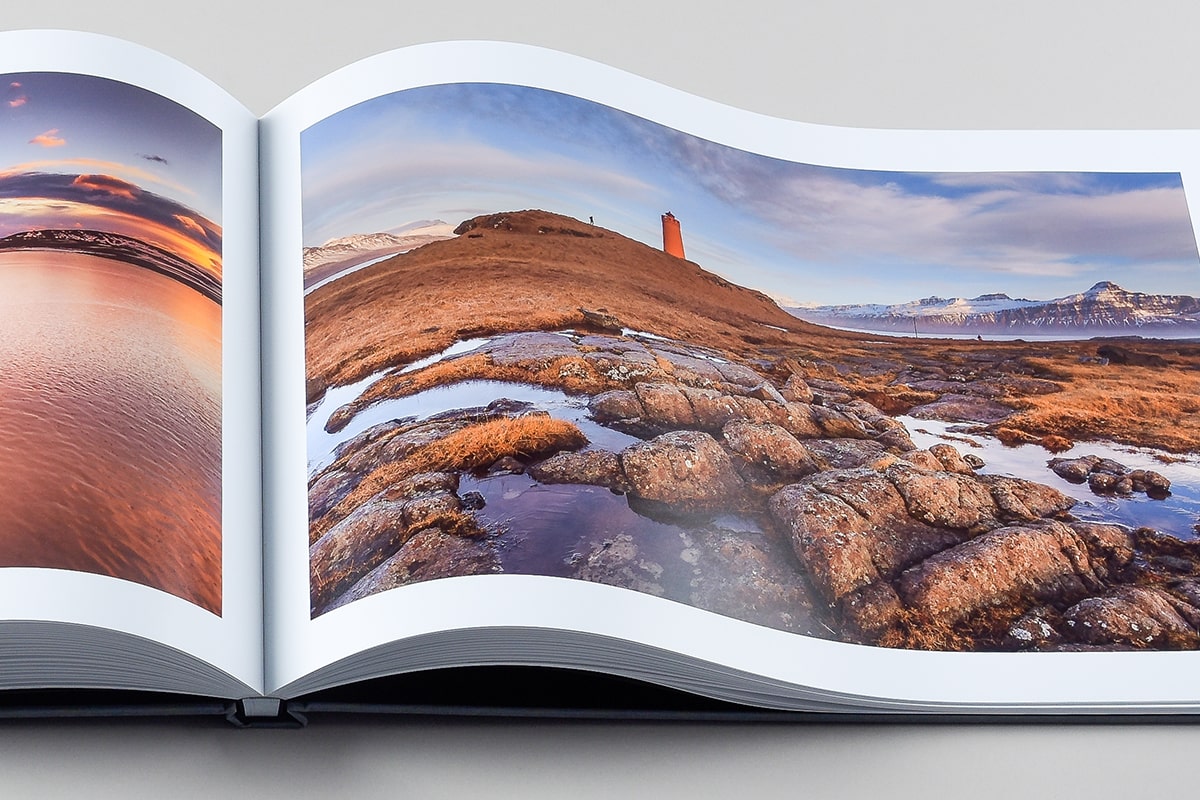 At Artibo, we understand the value of your passions and achievements. Whether it's photography, bird watching, nurturing succulents, cake decoration, carpentry, crafting, or fashion design – each image connected to your passion is a treasure, worthy of preserving for your own reflection and sharing with others. For your creative endeavors, a fitting canvas is essential – a photo book that withstands time and embodies quality. ArtiBook No. 4 seamlessly marries durability and elegance, transcending into the realm of fine art. This quality speaks for itself, a testament to your passion, designed to match your desires.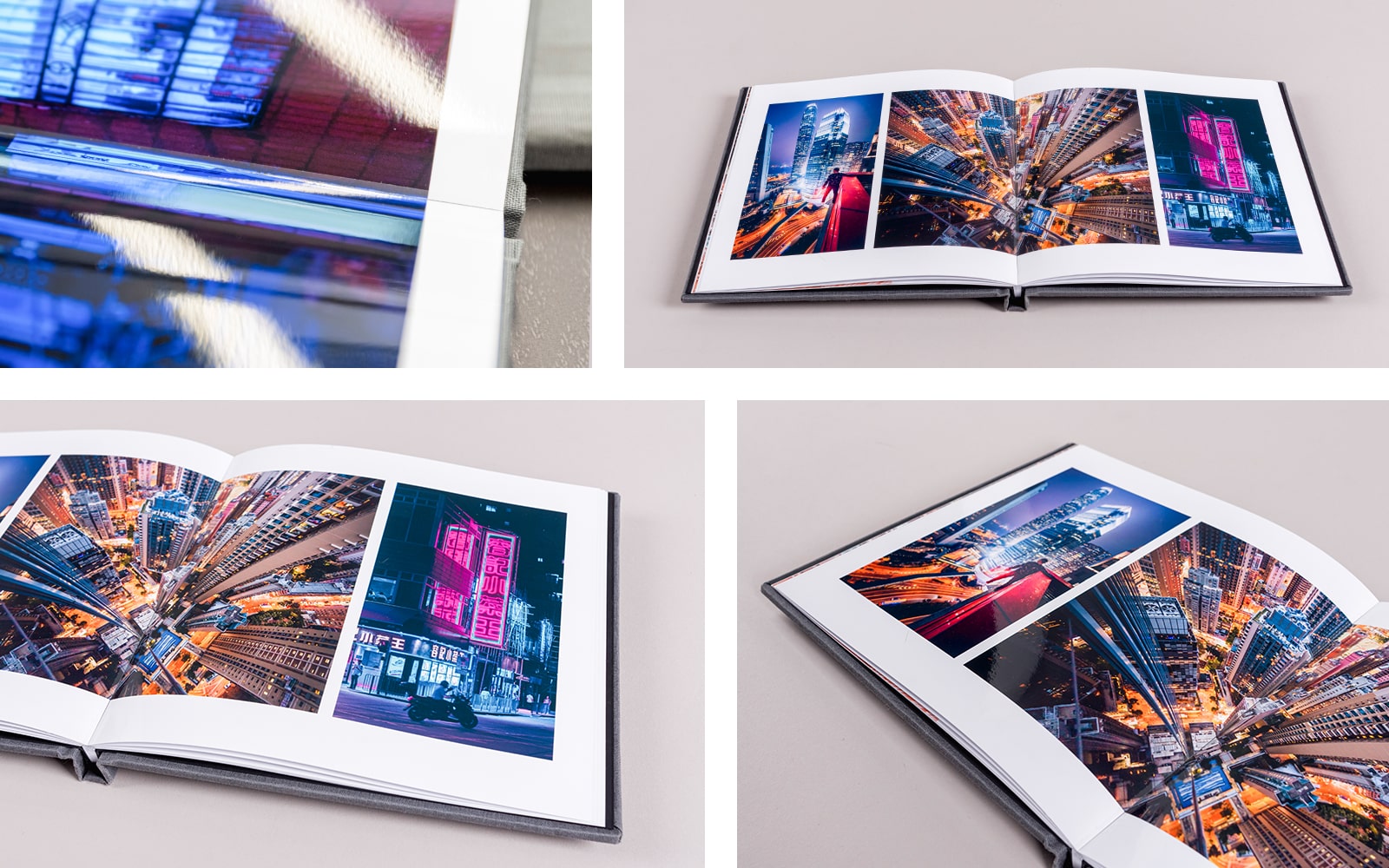 Fine art – extreme quality of Artibook Four
High-quality fine-art printing is not a marketing trick but a category comprising a specific set of features, such as the parameters of the paper on which we print, the technology hidden in the best photolabs, as well as the quantity and quality of pigments that, when applied to the paper, reflect in full complexity even the most sophisticated of images. If we add to this the unchanging beauty of a printed image calculated to last for hundreds of years, then you will understand that you have entered a unique world of professionals, experts and ambitious enthusiasts. Fine-art quality – and you'll love it.
Do you want to learn more about the technologies and paper used in our books? Watch our product video with a special offer - 20% off the whole order!
Artibook Four cover
You already know a little more about the interior qualities of ArtiBook No. 4 photographic books. Beauty and the highest quality workmanship also characterise the external elements of the product. At Artibo we ponder how to balance the uniqueness of the interior with that of the cover – how the book is opened and the comfort of viewing the images... We emphasise naturalness and precision based on manual bookbinding operations. The hard covers of ArtiBook No. 4 are covered with woven canvas in beautiful colours – durable, pleasant to the touch and inviting to see. There are 8 colours to choose from, so that you can perfectly match the style and atmosphere of the cover to the images inside. Bookbinding refinement, manual workmanship and a lay-flat solution to make the beauty of each image transparent. The flat surface of the book and the soft pages with a grammage of 180-255 g/m² make browsing an ArtiBook No. 4 a pleasure not only for the eye but all the senses, and constitutes a one-of-a-kind experience.

The image as fine art
The technologies used and the quality of the printed images take ArtiBook No. 4 to the heights, as the art of colour reflection, fluency and depth. It is truly amazing how incredibly impressive pictures can appear on a carefully selected medium such as fine-art paper, guaranteeing hundreds of years of unaffected print quality. Using Canon DreamLabo technology, based on as many as 7 highest quality inks and 7 print heads, you can achieve first-class tonality, unparalleled depth and consistency in colour. Thanks to the use of grey pigment, you can also achieve the unique atmosphere of black and white photography.
The atmosphere of an image is also created by the paper on which the image is reproduced. Among the premium paper available is Canon Gloss, a glossy, high-contrast paper emphasizing the detail of objects. Canon Luster is characterised by reduced light reflectance, providing great colour harmony and a unique retro texture. Canon Satin is coated with a pleasant satin touch layer, rendering colours in an exceptionally subtle way.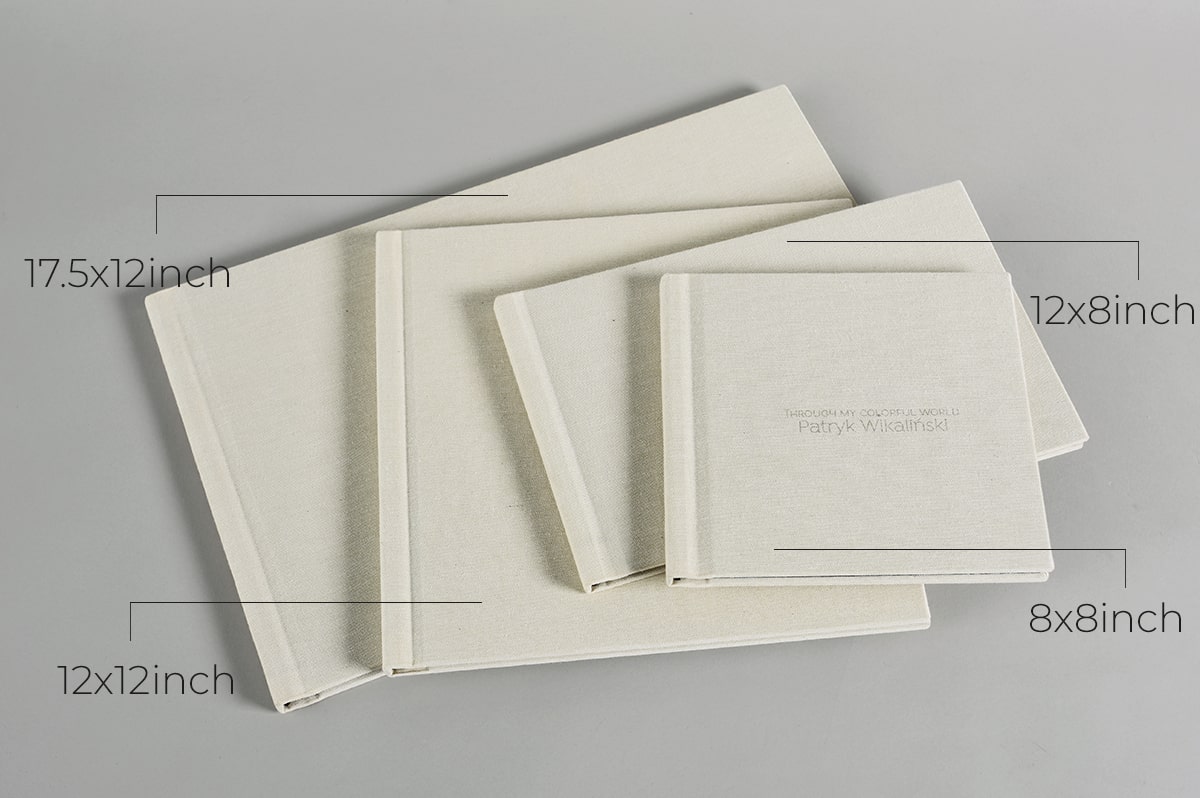 Tailor-made quality

of Artibook No.4
ArtiBook No. 4 is a personalised photo book – its parameters are not imposed – you choose them. You decide the format (there are as many as 4), the number of pages (20 to 120), as well as the inscription on the cover, which you can design in one of 8 fonts. All these customisable features make ArtiBook No. 4 even more personal. This will give you even more joy and pride! The feelings, passions and challenges that you express through ArtiBook No 4 will remain beautiful and of the highest quality. ArtiBook No. 4 is an eternal reminder of your passions.
Design your 'four'!