ArtiBook Two | No. 2 is our 'classic' – timeless, elegant and beautiful. This is for anyone who wants to store their pictures in an attractive and long-lasting form.
Artibook Two | No. 2 -

hard evidence of beauty
Why is ArtiBook No. 2 loved by artists, art enthusiasts, representatives of the fashion industry and designers? What makes the 'second' photo book so commonly chosen by professionals as a proven medium for their photographs? In our opinion, it is a set of features that together constitute the concept of classic beauty. It's the perfect proportion in durability of form, the highest quality of raw materials, and the mix of modern technologies with the craftsmanship of bookbinding. The strict selection of individual building elements used for ArtiBook No.2 allows us to achieve the expected result – we give you a product perfect in every way, emanating the natural beauty which comes from the highest quality raw materials, extremely advanced printing technology and hand-made finishes. All this was created for you, with you and your pictures in mind.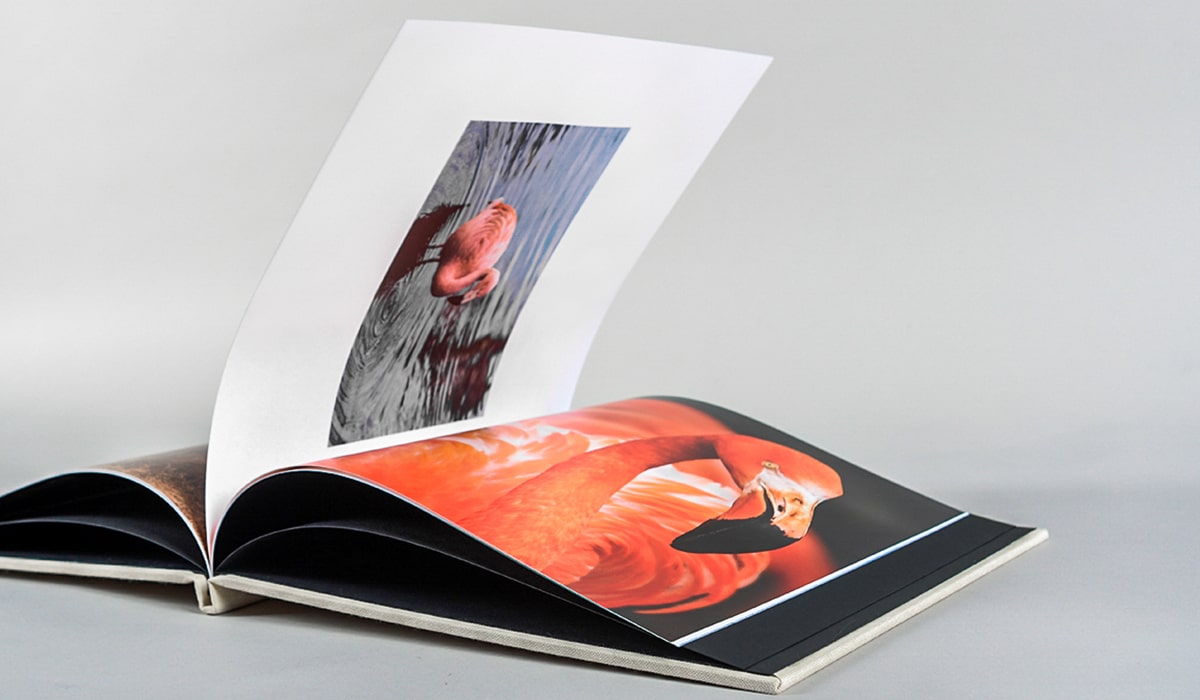 A Photo Book

with you in the leading role
We want to show you that ArtiBook No. 2 is the best photo book for you. All the solutions used in it are aimed at the best and most beautiful presentation of your photographs. You and your works play the main role in this story told through images. You can achieve this by uniquely personalising your ArtiBook Two – giving it its final look, equipping it with specific features that will allow it to speak its own language, expressing your sensitivity and world view. Cover caption, format, number of pages and choice of paper – select the pieces of the puzzle, your performance and the complete work – with ArtiBook Two you don't stop being a creator for a moment.
You can choose between 3 formats, including two large ones, which we particularly recommend to your attention.
12x8 inch, horizontal
12x12 inch, square
16,5x12 inch, horizontal
The number of pages – from 20 to 120.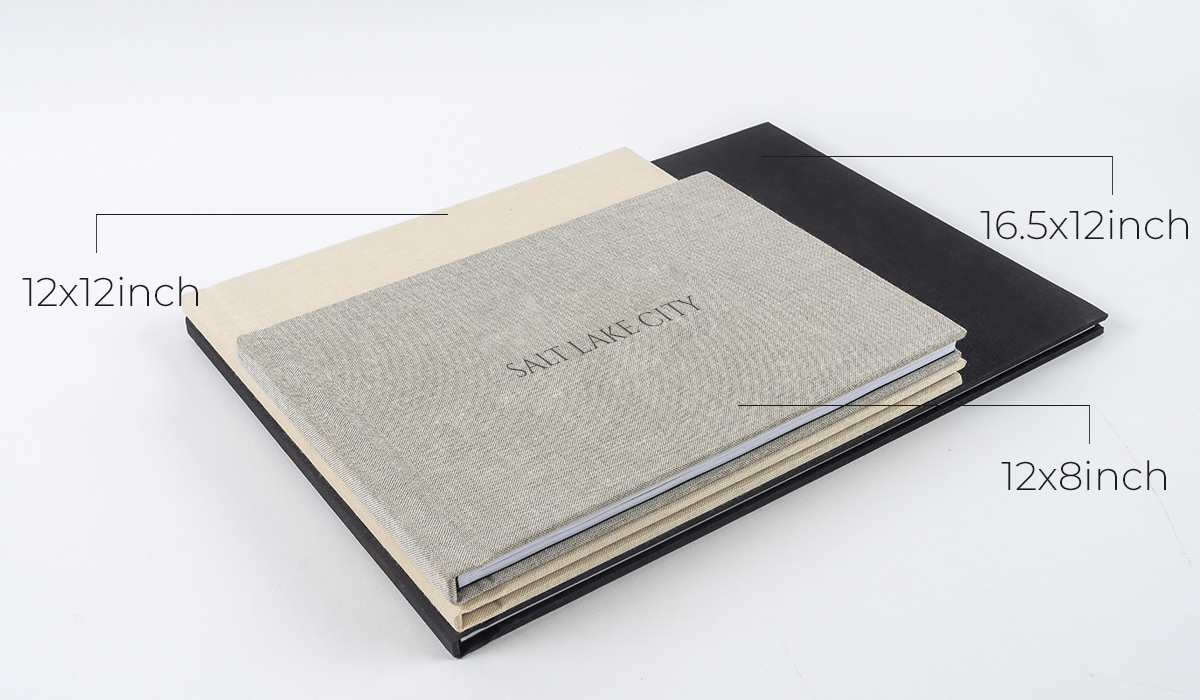 ArtiBook No. 2

with you on the cover
With ArtiBook No. 2, you can be fully yourself. To you we leave the imagination and sensitivity in every element of this unique photo book, starting from the cover. You can personalise it, mark it as your own. We give you a wide choice of eight beautiful and natural cover canvases. The use of canvas on the cover gives a rather splendid finish – but the rest is up to you. Would you like to give it a chicness, the extravagance of Raven as a colour or, on the contrary, tone it down with the subtle Alabaster or one of the other 6 colours? Think it through – the cover is an important part of your photo book. They say you shouldn't judge by it, but sometimes it happens to all of us... So make a striking first impression and make everyone want to look inside!

An invitation to enter

our photo book
As a creator, you know how important it is to choose the right paper. Here too we will not impose anything on you – you know best what effect you want to achieve with your images, how to underline their beauty and highlight their colour or contrast.
You have a choice of three types of premium paper.
Mohawk Eggshell is widely regarded as one of the best digital printing papers. The archival quality will ensure the proper durability of the print and the delicate, tangible structure will enhance the viewing experience. Mohawk Eggshell is a paper of broken white colour and a deep, completely light-absorbing matte finish. Photographs printed on this paper look natural thanks to the minimally reduced contrast. Mohawk Eggshell is ideal for reportages, portrait sessions and artistic photography in its broadest sense. It is distinguished by its enhanced durability and scratch resistance. The paper has a visible texture resembling an egg shell.
Felix Schoeller Luster has a characteristic texture – fine and grainy, associated with the paper used in classical reproduction techniques. It perfectly absorbs the pigment allowing for smooth tonal transitions. The research results indicate extraordinary image stability, resistance to fading and moisture. Paper for universal use. Ideal for display applications.
Arctic Matte, on the other hand, is a paper characterised by a medium degree of light reflection. The snow-white, smooth and matte surface allows high opacity to be achieved – the images printed on it are more contrasting and saturated. Arctic Matte has high scratch resistance.
The soft photo book pages and the grammage – depending on the type of paper – from 170 g/m2 to 216 g/m2 provide unparalleled browsing pleasure. You choose!
If you want to see for yourself how Mohawk differs from Arctic, test them in a less binding form using the same printing technology. Check out our ArtiBook One | No.1 – a photo book in soft binding for just 27 GBP.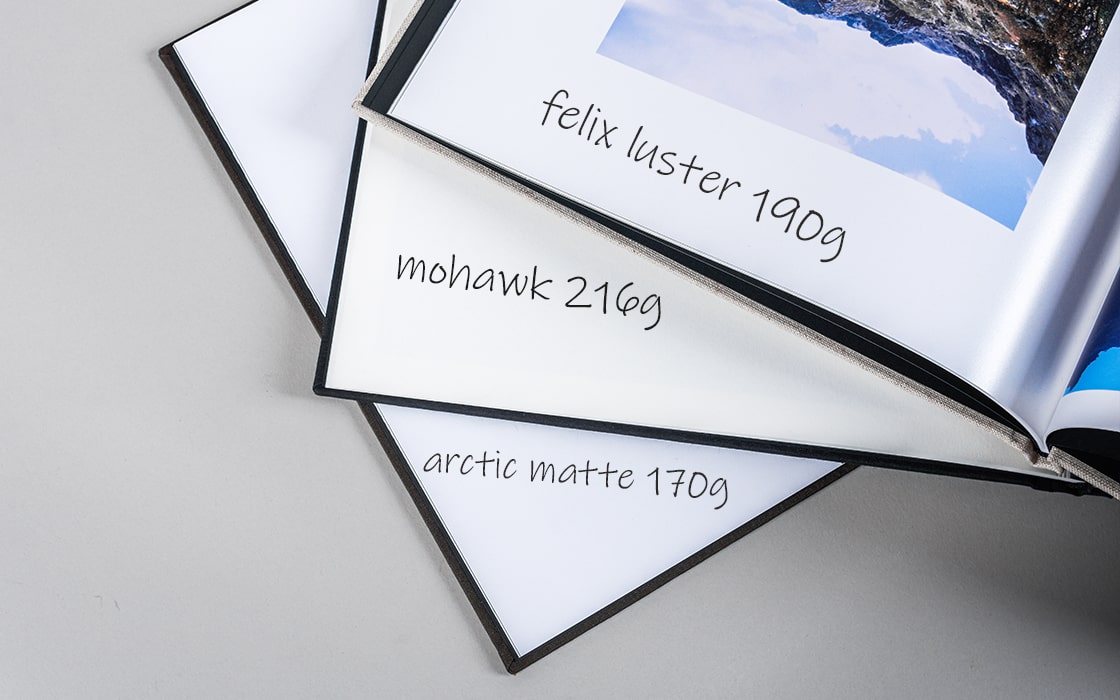 Place it in good hands
The image selection and the selection of the individual ArtiBook No.2 parameters are already behind you. Now it is time for us to realise your concept, give it shape and breathe life into it. Don't worry – trust the experts! Your ArtiBook Two will be printed with a modern HP Indigo photolab. The unique concept behind the expansion to the classic CMYK allows to achieve exquisite visual effects – cleaner, clearer and more natural colours.

The extended colour palette makes the prints in this technology stand out with greater surface uniformity and increased tonal continuity – the transitions are smooth and without discolouration. At the same time, the prints are characterised by high-quality reproduction of details in near-white areas, lights, near-black areas and deep shadows of the frame. After the printing comes the time for binding – you already know its valour – the natural canvas and the characteristic tangible weave give the book character. The covers are hand-finished by our bookbinders – experience and respect for the material will make your ArtiBook No.2 a masterpiece.

Respect and responsibility
By giving us your work you show great confidence in us - we thank you for that. We have many years of experience, advanced equipment and knowledge about printing and paper – the raw material we process. We know how important are the sources of raw materials and the methods of obtaining them for today's creators. We share the same responsibility for the future of the Earth. All paper and cover materials for ArtiBook Two are certified by OEKO-TEX, Forest Stewardship Council (SCS) and FSC®. This means that the supply chain of raw materials from which your photo book is made is constantly monitored and the resources we use in the production do not disturb the natural balance. This is important for us and for you. Any more questions? Start your adventure with ArtiBook Two right away! If you have any questions – ask (info@artibo.com) – we will be happy to answer them. We look forward to hearing from you!
Design your ArtiBook Two | No. 2